Foxconn inspection highlights "significant issues"
Apple supports FLA findings and recommendations for change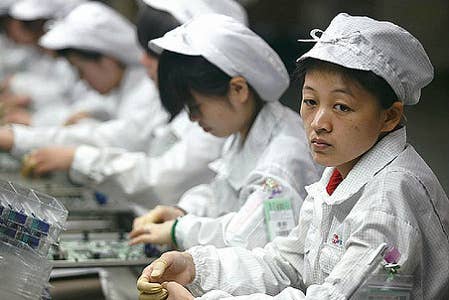 Foxconn, the Chinese manufacturing plant for iPads and iPhone, has shown "significant issues" during a US Fair Labor Association inspection.
The FLA reported health and safety issues, long working hours and workers missing required days off.
As such, the FLA has brokered agreements for improvements to Foxconn practices, including shortening hours to the Chinese legal limit, protected pay and better staff representation, a move supported by Apple.
"We share the FLA's goal of improving lives and raising the bar for manufacturing companies everywhere," Apple told the BBC.
Apple actually requested the inspection, which is expected to lead to a new recruitment drive at Foxconn as the factory adapts to shortened working hours.