UK's digital download charts - everything you need to know
What's included and, more importantly, what's not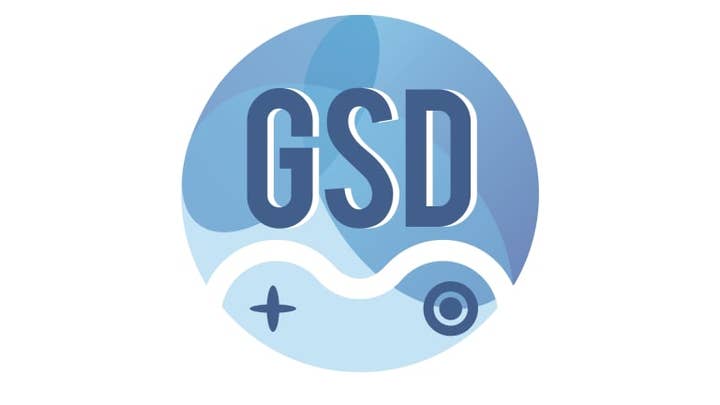 Last year we announced that digital data will be added to the UK charts as of January 2019.
Now the GSD Charts are almost ready to go live. Ahead of the first combined chart, GamesIndustry.biz has put together an FAQ on the new charts, on what they're all about and what's included (and indeed, what's not).
What is the GSD Chart?
It is the new official chart for the UK video games industry. It will combine retail data for all games sold physically with download data from selected video game publishers.
So what is included?
Physical retail sales of all boxed video games will be included in the chart. In addition, the charts will include download data (from Steam, Xbox Live and PlayStation Network) for games published by Activision Blizzard, Bandai Namco, Capcom, Codemasters, Electronic Arts, Focus Home Interactive, Koch Media, Microsoft, Milestone, Paradox Interactive, Sega, Sony, Square Enix, Take-Two, Ubisoft and Warner Bros.
What is missing?
There is no Nintendo eShop data. Plus, Nintendo, Bethesda and Konami are the notable big names missing from the publisher list.
In addition, there is no data from smaller publishers and developers. This means that if a game was to be a breakout hit (for example: PlayerUnknown's Battlegrounds) it will be missing from the charts.
This is a full-game download chart only. It does not track DLC sales or microtransaction revenue.
So it seems pretty incomplete...
It is incomplete, but it is a lot better than what was available before. Almost every major boxed publisher is included in this data, so now - at least when it comes to AAA releases - we can see how they are performing with better accuracy. There should be no media guesswork over how games are performing digitally.
In the future, the hope is that more companies will come on-board, more retailers will support the charts, and that DLC and microtransactions can be included to create a global revenue chart. This month's new chart is very much a first step.
How far back does the digital data go?
The GSD charts have digital data dating back to January, 2013.
When is the first UK digital/physical chart going live?
The first chart will go live later this month. Up until this year, data company GfK had the exclusive rights to the physical sales data. This has now changed, and the company that has the digital data now also has access to the physical numbers, too. Therefore, a combined chart is now possible.
So is GfK no longer involved?
GfK still offers physical retail data for the UK games industry, alongside the new GSD chart. Reports from them will continue to appear, and with years of experience in delivering this data, it's likely that games companies will continue to use both GfK and GSD data for the forseeable future.
When will the charts come out? Will it still be Sunday/Monday?
That is the aim. However, initially GSD charts will likely come out a little more slowly than we're used to with GfK (GfK data is available from the Sunday night, and includes sales generated from the previous Sunday to Saturday). However, with time this will be improved.
Will the charts feature numbers like they do in the music and movie industries?
Right now, the actual sales figures are restricted to those submitting data to the project or subscribing to the service. There is currently no plans to change that.
Who operates the GSD charts?
The project has been led by European trade body ISFE, and is managed by B2Boost. In order to offer services to smaller companies, ISFE is partnering with its National Association members in each country, so in the UK that is UKIE.
How do I take part?
If you're interested in supplying data to the chart or buying reports, please contact Sam Collins at UKIE
Is it just for the UK?
Absolutely not. There is a GSD download chart for Australia, Austria, Bahrain, Belgium, Bulgaria, Croatia, Cyprus, Czech Republic, Denmark, Finland, France, German, Greece, Hungary, Iceland, India, Ireland, Israel, Italy, Kuwait, Lebanon, Luxembourg, Malta, Netherlands, New Zealand, Norway, Oman, Poland, Portugal, Qatar, Romania, Russia, Saudi Arabia, Slovakia, Slovenia, South Africa, Spain, Sweden, Switzerland, Turkey, Ukraine, United Arab Emirates and the UK.
However, the only markets with physical retail data available are Belgium, Denmark, Finland, France, Italy, Netherlands, Norway, Portugal, Spain, Sweden, Switzerland and the UK. In addition to these, Austria, Germany and Poland are currently in test with ISFE member companies and Russia is expected to go live this quarter.
GamersIndustry.biz has been publishing a chart combining all these markets into one 'EMEAA chart' for the past 12 months, and will continue to do so.