UKIE publishes new guidance for paid loot boxes
The 11 principles aim to restrict loot boxes for under-18s and provide transparent information for players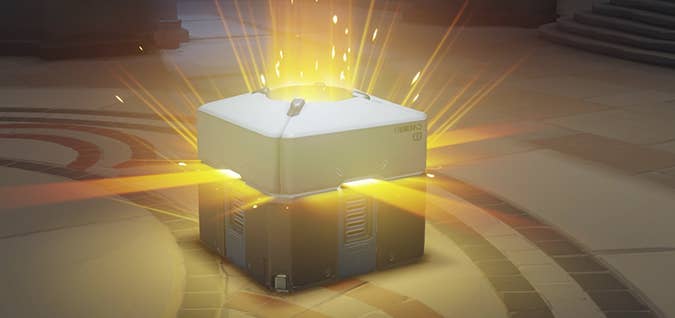 UKIE has today announced 11 new principles curated by sectors of the UK games industry to provide guidance on paid loot boxes.
The main objectives of these principles, published in full on UKIE's website, include restricting the ability for under-18s to purchase loot boxes without the consent of a parent, carer or guardian, and providing transparent information for players via targeted public information campaigns.
The newly-released document further advised that paid loot boxes need to be disclosed before purchase and download, and that they need to be designed in accordance with age rating systems like PEGI.
These new principles were designed by representatives from across the industry, including developers, platforms, and trade bodies, with input from the Department of Digital, Culture, Media, and Sport (DCMS), academics, and third-party advocacy and consumer groups.
Together they formed the Technical Working Group, which will continue to work closely with the UK Government to assess the effectiveness of these measures, and commit to a periodic review after an implementation period of one year.
"The principles will improve protections for all players and underlines the industry's commitment to safe and responsible play," Daniel Wood, Ukie co-CEO, said in response to the report.
John Whittingdale, minister for the Creative Industries, added: "We've been clear the video games industry needs to do more to protect children and adults from the harms associated with loot boxes. These new principles are a big step forward to make sure players can enjoy video games responsibly and safely."
Last year, the UK Government called upon the games industry to regulate itself rather than change the law, resulting in the creation of these principles.
Sign up for the GI Daily here to get the biggest news straight to your inbox