UKIE launching PEGI awareness campaign Control.Collaborate.Create
Drive to raise parental awareness to coincide with ratings becoming law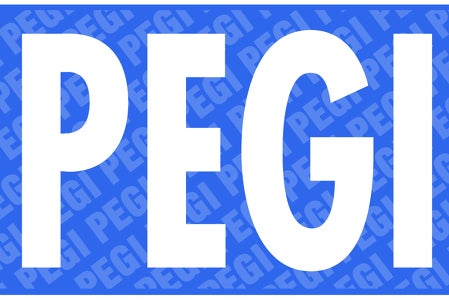 UKIE is launching a campaign to raise parental awareness of PEGI ratings in an attempt to grow trust of the system as it becomes a legal requirement for retailers.
The much-delayed legislation is currently expected to become law at the end of July, although a concrete date has yet to be established.
The campaign, known as Control.Collaborate.Create, is an attempt to take the initiative on ratings issues, educating both players and parents on the potential risks of mature games and what content may be appropriate. Helping to promote the scheme is Andy Robertson, who runs family-centred YouTube channel Family Gamer TV and writes the Geek Dad column for Wired.
"Working with Ukie on askaboutgames.com and the Control.Collaborate.Create. campaign is an excellent opportunity to broaden how video games are perceived," says Robertson. "Through videos, blogs and reviews askaboutgames will engage families of all shapes and sizes with information and tools to better understand and get more from the games they play."
Another aspect of the scheme is to promote games as a collaborative group activity which can enjoyed by families, changing the perception of it as a isolationist pursuit.UKIE's askaboutgames website, which has been somewhat dormant, will be relaunched with new content to support the plan's aims.
"We know games are played by more and more people every day but there continue to be myths about them and it can be confusing for parents to know what games their children should be playing and how they should be playing them," said UKIE CEO Jo Twist.
"That's why Ukie is creating the national Control. Collaborate. Create. campaign and re-launching the askaboutgames website, to promote tools like PEGI and to encourage people to have honest and open conversations about games, and how they can be enjoyed responsibly as part of our everyday entertainment experience."