UKIE forging bonds with UK creative industries
ConnectedUK event plans to bring together games, advertising, TV and other media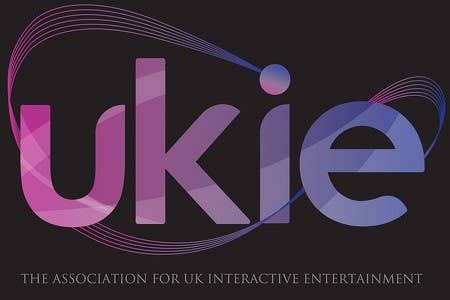 UKIE is collaborating with the UK's other creative industries to discover new ways of maximising the country's potential in creative media, bringing together companies from advertising, television, interactive media and gaming in a series of events later this year.
Together with UKIE, TV trade body PACT, the interactive media body BIMA and the advertising representative the IPA are hosting four separate London-based evening presentations covering content, audience, platforms and money.
Each event will cost £50 to attend, with UKIE members getting a 50 per cent discount on tickets. Passes for each event, detailed below, are available from the official website.
The venture reflects new CEO Jo Twist's interest in bringing more disparate industries together under the UKIE banner to discuss the medium's future in Britain.
"The UK's video games industry is perfectly placed to work with other digital creative businesses in shaping the connected content and entertainment experiences that consumers are increasingly demanding," said Dr Twist.
"UKIE is delighted to be linking up businesses from the video games, TV, advertising and interactive media industries to share experiences, collaborate and to learn how to make the most of the opportunities presented by a digitally converged world."
Event details:
Content: 15:05:12
Content is at the heart of changes in the media industry; without compelling shows, websites, games or advertising, the technology is nothing. The first event kicks off with four views on what we'll be watching on our multiple devices.
Speakers will include representatives from BBC, Fuse/Manning Gottlieb, MPG, among others.
Audiences: 22:05:12
Now that audiences are watching on multiple screens how measurable is it? How are people consuming it? This second session will explore the changing nature of the people who watch advertising.
Speakers will include representatives from C4, Thinkbox, Digital Media, among others.
Platforms: 30:05:12
The technology that underpins the new connected home will be vital, it will need to please the audience with its simplicity, thrill the advertiser with its opportunity and inspire the creatives with its potential. The third session seeks the thoughts of some of the platforms that hope to be players in a multiscreen environment.
Speakers will include representatives from YouView, Zeebox, Google/You Tube and On Live.
Money: 12:06:2012
Having explored the content, the audience and the platforms the last session will explore the latest thinking from some of the people that represent investment in content and audiences.
Speakers will include representatives from ITV, Gamesbrief, Drum, among others.