UK video game sales drop for the first time since 2012
Physical sales plunge as digital growth slows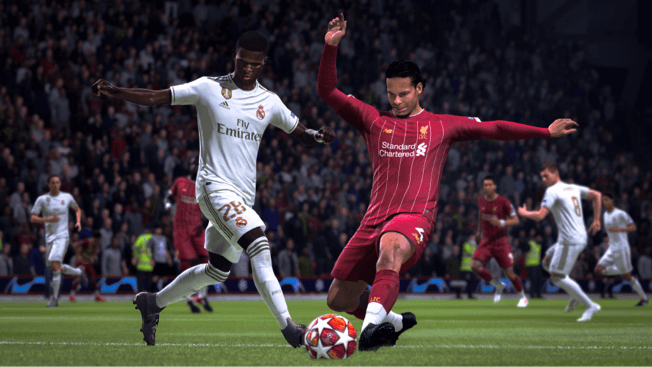 The physical sales of video games in the UK dropped by 19.8% last year.
17.6 million boxed games were sold by retailers, according to GfK. In total, these games generated £602.5 million in revenue, which is a drop of 21.7% year-on-year.
Digital sales fared better, but growth was just 1.1% to £3.17 billion (IHS estimates). The data has been compiled together by the Entertainment Retailers Association (ERA)
Combined together, UK video game sales generated £3.77 billion in 2019, which is a drop of 3.4% over 2018. It is the first time that the UK games software market has seen a drop in revenue since 2012.
It's not completely surprising considering 2019 was the final full year of the console cycle, where sales tend to slowdown (just as it did in 2012 in the year before the PS4 and Xbox One arrived). 2019 was also notable for a lack of many major game releases -- out of the ten best-selling boxed games in 2019, only six were actually released last year.
ERA CEO Kim Bayley said: "The key message from the games business in 2019 is we need those two new consoles from PlayStation and Xbox -- and soon."
The best-selling boxed game was FIFA 20, which sold 1.5 million copies -- a significant drop on the 1.9 million copies sold for FIFA 19 over the same period the year before. Call of Duty: Modern Warfare at No.2 fared better with 1.192 million games sold, a slight improvement over Black Ops 4's 1.172 million. It's worth noting that Black Ops 4 was on sale for longer in 2018 than Modern Warfare was in 2019.
There was no other million-selling games. Mario Kart 8: Deluxe is at No.3 with 465,062 games sold. The 2017 Nintendo Switch game sold more in 2019 than it did in 2018 by 7,000 copies.
EA Christmas action game, Star Wars Jedi: Fallen Order, is at No.4 with 438,465 games sold, which is better than last year's Battlefield V (which did 313,100 over the same period).
Meanwhile Red Dead Redemption 2 is at No.5. Take-Two's game was the No.2 best-selling game of 2018, and manages to hang around with 306,392 games sold during the last 12 months.
However, the game would have been at No.6 if GfK combined the sales of Pokémon Sword and Shield, which would have just been narrowly behind Star Wars with just under 430,000 games sold. Instead, Pokémon Sword comes in at No.7 with 273,991 games sold.
The other notable performer is Grand Theft Auto V, which is still in the Top Ten six years after it was first released.
This is all boxed games data.
PlayStation 5 and Xbox Series X are due for release at the end of 2020.
Here is the 2019 (physical) UK Top Ten (GfK data via ERA):
| Ranking | Title | Sales |
| --- | --- | --- |
| 1 | FIFA 20 | 1,502,191 |
| 2 | Call of Duty: Modern Warfare | 1,192,211 |
| 3 | Mario Kart 8: Deluxe | 465,062 |
| 4 | Star Wars Jedi: Fallen Order | 438,465 |
| 5 | Red Dead Redemption 2 | 306,392 |
| 6 | FIFA 19 | 278,417 |
| 7 | Pokémon Sword | 273,991 |
| 8 | Crash Team Racing Nitro-Fueled | 267,285 |
| 9 | Grand Theft Auto V | 247,357 |
| 10 | Tom Clancy's The Division 2 | 237,226 |