UK publisher reveals Minecraft books
"We are thrilled to be working with Egmont to create exclusive and engaging content for our fans"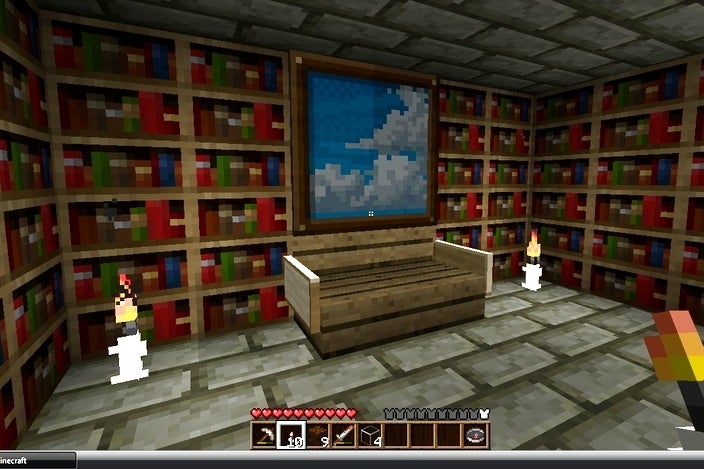 UK children's publisher Egmont has been granted the global publishing rights (excluding the USA) and will shortly be publishing four handbooks to accompany the game, as well as an annual, poster book and magazine.
"We are thrilled to be working with Egmont to create exclusive and engaging content for our fans," said Mojang CEO Carl Manneh.
The Beginner's Handbook, The Redstone Handbook, The Combat Handbook and The Construction Handbook will all retail for £5.99. The Minecraft Annual will cost £7.99, and the Minecraft Poster Book £9.99.
"We knew whatever we created needed to be fun, informative and centre on the Minecraft community," added Egmont's Sarah Bates.
"The fans are extremely important to us and we want our publishing to both feed their thirst for gaming knowledge through an engaging reading experience, whilst also offer exclusive content from the developers which they can't get online."
"As well as working closely with Mojang developers on the publishing we are also in discussion with a number of superfans about them contributing to our titles and next month we will be launching a competition for fans to win the chance for their design to feature as a page in our Minecraft Poster Book. Interest from retailers has been extremely strong and we can't wait to bring these books to market."
Egmont already publishes books based on the Angry Birds and Bin Weevils games, as well as Winnie-the-Pooh, Tintin, Mr. Men, Thomas & Friends, Ben 10 and Baby Jake.