UK boxed software sales slip in 2018, but hardware is up
PS4 dominates the market, as Switch rises sharply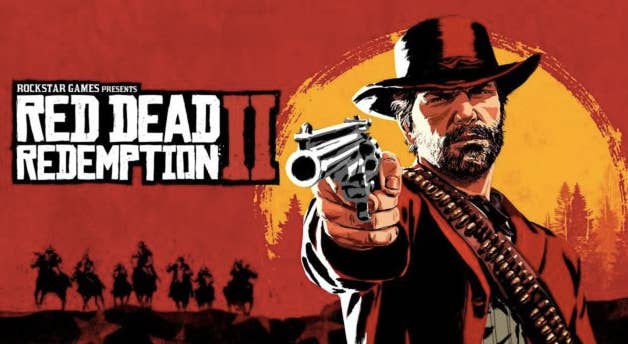 Updated: £770 million was generated by UK boxed video game sales in 2018.
The latest data from GfK/UKIE shows that the revenue generated from physical video games declined 2.8 per cent.
The actual number of boxed games sold last year was 22 million, a bigger drop of 7.1 per cent.
The reason the revenue drop was smaller than the physical drop was due to the sale of more higher priced products, particularly Nintendo Switch games. Indeed, Nintendo Switch is the only platform which increased its software sales year-on-year (unsurprising for a console in its second year, and considering the machine was only on sale for ten months of 2017). Switch game sales increased 90.1 per cent over 2017 (and revenue increased 73.4 per cent).
It's a disappointing result for games retailers, who might have expected a small improvement in sales with the number of major titles released in the latter half of the year. However, key titles such as Call of Duty: Black Ops 4, Fallout 76, FIFA 19 and Battlefield V sold fewer units than previous titles.
Note: This is just physical games, digital is not included.
The official hardware numbers have yet to come in, although GamesIndustry.biz understands that more consoles were sold in 2018 than 2017. PS4 remarkably saw an increase in console sales and shifted over one million units, while Nintendo Switch was the big growth area, with a sales increase of more than 20 per cent year-on-year. PS4 remained the No.1 console for the year. In total, just shy of 2.5 million games machines were sold last year in the UK.
The three best-selling games of the year are FIFA 19, Red Dead Redemption 2 and Call of Duty: Black Ops 4. The data comes from the final weekly report of the year, for the week ending December 29th.
In the post-Christmas week, game sales unsurprisingly dropped by a third. The chart remains largely unchanged, with Red Dead Redemption 2 still at No.1, FIFA 19 at No.2 and Call of Duty: Black Ops 4 at No.3. Despite a drop in sales of 29 per cent, Super Smash Bros Ultimate rises a place to No.4.
Here is the UKIE/GfK Top Ten for the week ending December 29th:
| Last Week | This Week | Title |
| --- | --- | --- |
| 1 | 1 | Red Dead Redemption 2 |
| 2 | 2 | FIFA 19 |
| 3 | 3 | Call of Duty: Black Ops 4 |
| 5 | 4 | Super Smash Bros Ultimate |
| 4 | 5 | Battlefield V |
| 10 | 6 | Forza Horizon 4 |
| 6 | 7 | Spyro Reignited Trilogy |
| 7 | 8 | Mario Kart 8 Deluxe |
| 10 | 9 | Crash Bandicoot N.Sane Trilogy |
| 8 | 10 | Spider-Man |