UK government awards £12m funding for innovation projects based on homegrown IP
Augmented and virtual reality games in development for Oscar-winning Wallace and Gromit, and BAFTA-winning Peaky Blinders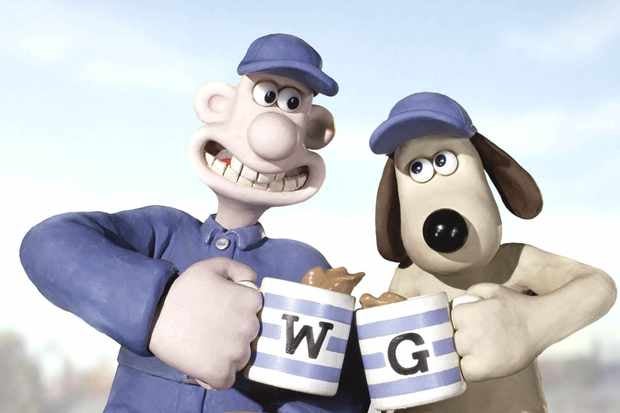 The British government today announced it has awarded £12 million to fund the development games around iconic homegrown properties Wallace and Gromit, and Peaky Blinders.
Aardman Animation will receive £4 million to work on augmented reality projects based on its Oscar-winning IP Wallace and Gromit, with support from Tiny Rebel Games, digital specialists Potato, creative agency Sugar Creative, and the University of South Wales.
Professor Andrew Chitty from national funding agency UK Research and Innovation described it as a "hugely ambitious collaboration."
"Their aim to revolutionise augmented reality gaming along with the advances in AI, haptics, audience interaction and film production technologies from our other competition winners means the public will be able to try out some truly groundbreaking experiences over the next 18 months," he added.
Additionally, £8 million has been split between 20 other project. Among them is a virtual reality drama game based on the BAFTA-winning television show Peaky Blinders, developed by London-based immersive VR studio Maze Theory, set to release in 2020.
The funding is part of a £33 million Industrial Strategy pot launched last year, geared towards supporting the UK's immersive technology sector.
"Success stories like award-winning Wallace and Gromit, and BAFTA-winning Peaky Blinders are part of the reason why our creative industries are truly world-leading - attracting audiences both here in the UK and internationally and helping create a sector already worth some £100 billion to our economy," said UK business secretary Greg Clark.
"It's why through our modern Industrial Strategy we're investing to build on this huge global demand for UK creative content and ensure we lead the world in the next generation of entertainment.
"This backing will also give our home-grown talent the opportunity to lead the way in creating and using virtual and augmented reality technologies, remain at the cutting edge and create thousands of highly-skilled jobs."
For the record: This article previously stated the amount awarded was £4 million rather than £12 million. Additionally, it also previously stated the £8 million figure was for Maze Theory alone, rather than being split between multiple projects. The article has been amended accordingly.