UK Charts: Switch dominates as Ring Fit Adventure leads slew of new releases
But Mario Kart is the best-selling Switch game of the week, now past 1m units. Oh, and FIFA is still No.1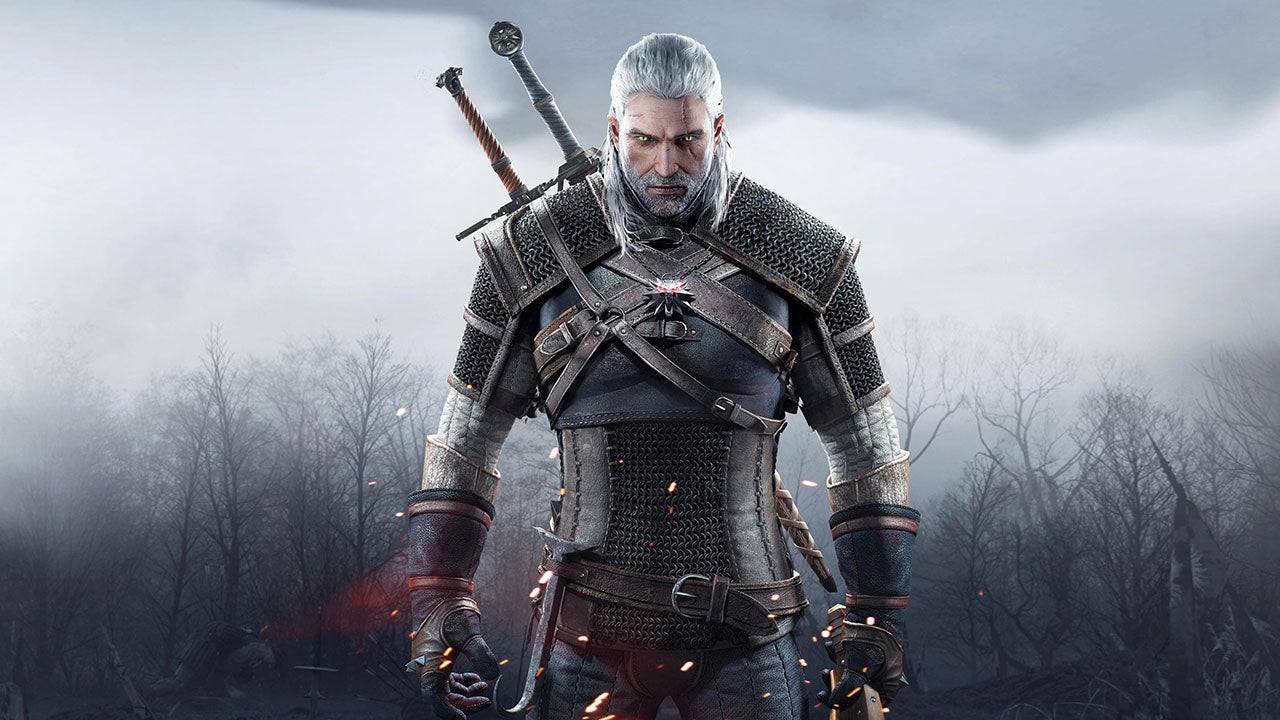 Update: Since the original publication of this article, UKIE reached out with amended charts that put Ring Fit Adventure at No.3 instead of No.5, and Plants vs Zombies: Battle for Neighborville at No. 6 instead of No.7. The article has been amended below to reflect this.
Original article:
Nintendo are the big winners this week as Switch titles take over the Top 10, thanks in part to the release of The Witcher 3 and the platform holder's latest experiment with fitness gaming.
CD Projekt Red's seminal RPG landed at No.5. Naturally, the vast majority of copies sold this week -- 96%, in fact -- were for Switch, selling almost exactly the same amount as Skyrim in its debut week. With a handful of copies shifted on PS4, Xbox One and PC, the game's overall sales increased 999% week-on-week.
The Witcher 3 was not, however, the best-selling Switch game of the week. Instead, that title goes to Mario Kart 8 Deluxe, rising from No.3 to No.2 on the back of a 10% sales boost. The racer has been a consistent best-seller for Switch -- now past one million lifetime sales in the UK -- and could well be benefitting from the recent launch of the Switch Lite (or perhaps Mario Kart Tour players looking for a more premium experience).
Five of the top ten best-selling games this week were for Switch or led by the Switch version. Nintendo's newest IP, Ring Fit Adventure, debuted at No.3, with the remake of Zelda: Link's Awakening continuing to sell well at No.8.
The Nintendo Switch version of Minecraft took No.7, but once again if you combine with the sales figures for the Xbox and PlayStation versions (listed separately, as each is published by the respective platform holders), the title would actually be at No.2.
Outside the Top 10, the release of a Switch version of Overwatch put Blizzard's shooter at No.11. As with The Witcher, there were a handful of sales on the other consoles, with combined sales up 563% week-on-week.
None of this changes the fact that FIFA 20 is yet again at No.1, marking a fifth consecutive week at the top. There is a Switch version, but it only accounts for 5% of this week's sales.
There were two more new releases of note. EA's Plants vs Zombies: Battle for Neighborville debuted at No.6, while the Baldur's Gate I & II: Enhanced Edition appears much lower down at No.34.
Here is the UKIE/GfK Top Ten for the week ending October 19:
| Last Week | This Week | Title |
| --- | --- | --- |
| 1 | 1 | FIFA 20 |
| 3 | 2 | Mario Kart 8 Deluxe |
| New Entry | 3 | Ring Fit Adventure |
| 2 | 4 | Tom Clancy's Ghost Recon: Breakpoint |
| Re-Entry | 5 | The Witcher III: Wild Hunt GOTY Edition |
| New Entry | 6 | Plants vs. Zombies: Battle for Neighborville |
| 6 | 7 | Minecraft (Switch Edition) |
| 7 | 8 | The Legend of Zelda: Link's Awakening |
| 9 | 9 | Grand Theft Auto V |
| 8 | 10 | Borderlands 3 |
Additional reporting by Rebekah Valentine.