UK Charts: Star Wars Battlefront II returns to Top Five
Otherwise, Call of Duty: Modern Warfare is No.1 again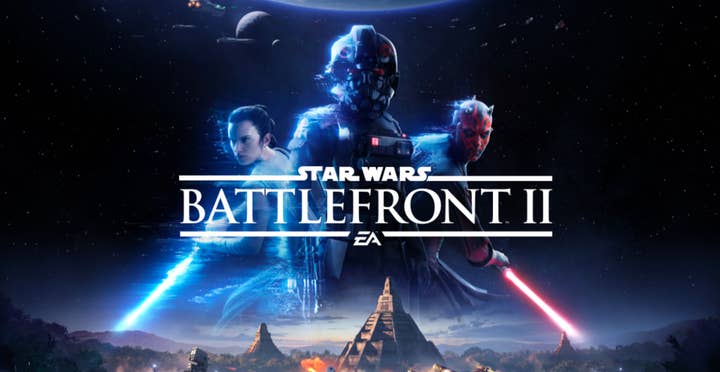 Star Wars Battlefront II has risen 142 places in the UK physical charts this week to reach No.5.
The shooter shot up thanks to a bulk sale of the PC version of the game.
Otherwise, it's a very typical Top 10 this week. Call of Duty: Modern Warfare is still No.1, albeit just about. Activision's game is just under 400 copies ahead of Star Wars Jedi: Fallen Order, which sits at No.2. FIFA 20 is narrowly behind that by just under 1,000 units at No.3. Meanwhile, GTA V makes its inevitable return to the Top Five at No.4 (the game was No.7 last week).
Last week's new release, Dr Kawashima's Brain Training for Nintendo Switch, suffered a minor 22% drop in sales week-on-week. However, because of a far weaker boxed market this week, the game has risen from No.15 to No.9.
One thing that has happened this week, a rare moment indeed, is that Mario Kart 8: Deluxe has fallen out of the Top Ten. The game is at No.11.
UK digital sales data will be made available later on, and we will update this story when those figures are made available.
And here is the UKIE/GSD Top Ten (for the week ending January 11th).
| Last Week | This Week | Title |
| --- | --- | --- |
| 1 | 1 | Call of Duty: Modern Warfare |
| 2 | 2 | Star Wars Jedi: Fallen Order |
| 3 | 3 | FIFA 20 |
| 7 | 4 | Grand Theft Auto V |
| 147 | 5 | Star Wars Battlefront II |
| 5 | 6 | Luigi's Mansion 3 |
| 6 | 7 | Just Dance 2020 |
| 4 | 8 | Borderlands 3 |
| 15 | 9 | Dr Kawashima's Brain Training for Nintendo Switch |
| 9 | 10 | Red Dead Redemption 2 |