UK Charts: Slow start for The Division 2
However, Ubisoft's new action game makes No.1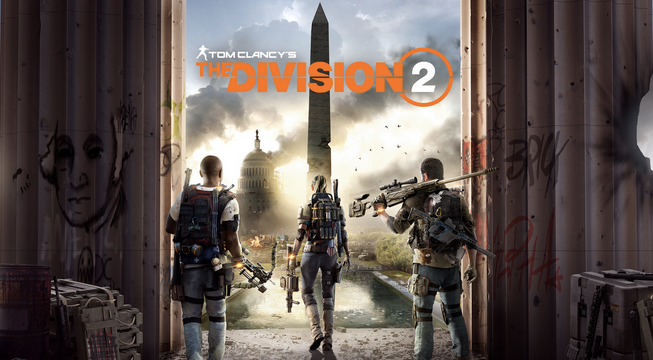 Ubisoft has topped the UK charts once again with Tom Clancy's The Division 2.
However, the game doesn't come close to matching the launch sales of the original The Division. Indeed, The Division 2's launch week sales are only 20 per cent of what its predecessor managed in the UK.
Of course there's the usual caveat here that this only includes physical retail sales. The Division is an online game, and it's quite easy to expect that the title's audience has become increasingly digital-focused since the original launched in 2016 (indeed, a bit like what happened between Destiny and Destiny 2, where the sequel had a far stronger digital share than its predecessor). Nevertheless, without concrete market figures, for now all we can conclude is that it's not been an especially strong start for the game.
Of course, there's plenty of time for that to change. The early buzz is that The Division 2 is a decent game, and good word-of-mouth can quickly change things for games looking to build a strong online audience.
60 per cent of The Division 2's sales came on PS4, with the remainder coming on Xbox One.
The game's No.1 position means that Devil May Cry 5 had to make way. In fact, Capcom's game slips five places to No.6 with a 76 per cent week-on-week sales drop.
Instead, No.2 for a second week in a row is Red Dead Redemption 2, which actually enjoyed a week-on-week sales improvement of 22 per cent thanks to some retail discounting. In fact, both Rockstar games in the charts received some price activity, which is why Grand Theft Auto V has jumped up seven places to No.3 with a 121 per cent sales leap.
FIFA 19 also saw a sales rise of 31 per cent, taking the game from No.4 to No.5, whereas The LEGO Movie 2 Videogame jumps back up to No.5 following the launch of the game on Nintendo Switch.
The biggest Switch game of the week, however, remains Mario Kart 8: Deluxe. The Switch exclusive is at No.7 this week, dropping four places with a 12 per cent week-on-week sales fall (which just goes to highlight how close things are among the games in this week's chart).
The Division 2's other big online action rival, EA's Anthem, fell out of the Top Ten this week to No.11.
There was one other new release this week in One Piece World Seeker, which debuts at No.28.
Here is the UKIE/GfK Top Ten for the week ending March 16th:
| Last Week | This Week | Title |
| --- | --- | --- |
| New Entry | 1 | The Division 2 |
| 2 | 2 | Red Dead Redemption 2 |
| 10 | 3 | Grand Theft Auto V |
| 5 | 4 | FIFA 19 |
| 7 | 5 | The LEGO Movie 2: Videogame |
| 1 | 6 | Devil May Cry 5 |
| 3 | 7 | Mario Kart 8 Deluxe |
| 6 | 8 | Far Cry: New Dawn |
| 8 | 9 | Super Smash Bros Ultimate |
| 11 | 10 | New Super Mario Bros U Deluxe |