UK Charts: Red Dead Redemption 2 back at No.1
Kingdom Hearts drops to No.3 in its second week on sale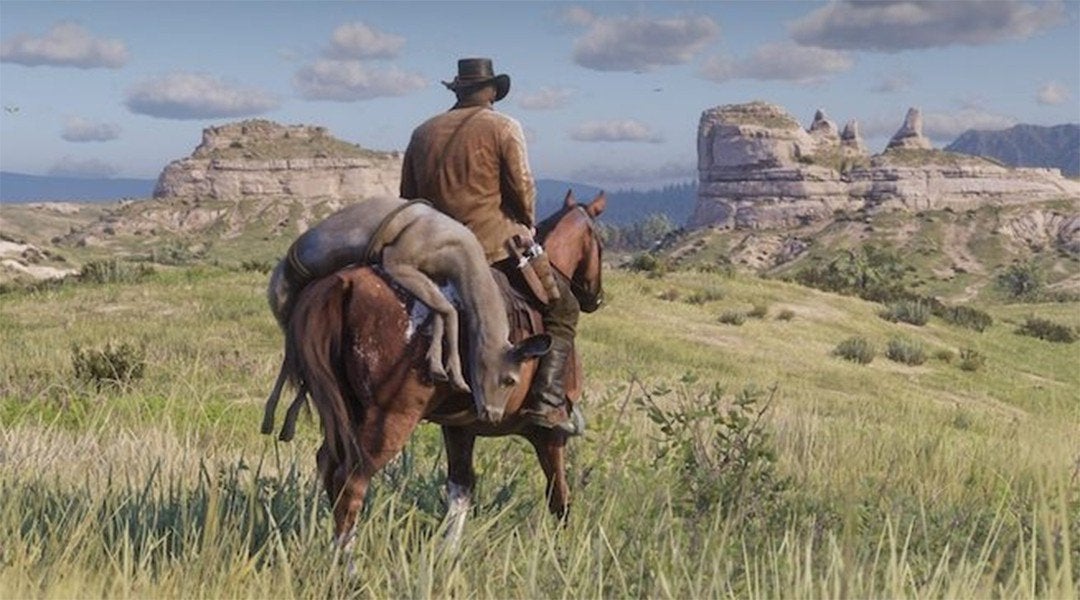 Rockstar reclaims the top spot in the UK games retail charts with Red Dead Redemption 2.
It's the sixth week the Wild West epic has taken No.1 since it released back in October -- although the first in 2019, having been held off by the releases of Resident Evil 2, Kingdom Hearts III and New Super Mario Bros U Deluxe.
It took just a 14% rise in sales week-on-week to depose last week's chart topper, Kingdom Hearts -- that and an 87% drop for Square Enix's RPG. Kingdom Hearts III falls two places to No.3 while FIFA 19 jumps two to No.2 with a 6% rise in sales.
Resident Evil 2 drops from No.2 to No.4, due in part to a 67% decline in sales. Call of Duty: Black Ops 4 leads a trio of non-movers at No.5, following by NSMBU DX at No.6 and Mario Kart 8 DX at No.7.
Spyro Reignited Trilogy, Super Smash Bros Ultimate and Grand Theft Auto V round out the Top Ten, making it a chart bookended by Rockstar blockbusters.
The only new release to enter the Top 40 is Milestone's Monster Energy Supercross 2 at No.34.
As always, digital downloads are not accounted for in these rankings.
Next week's charts should be much more interesting, with three major releases arriving on shelves: Xbox exclusive Crackdown 3, Ubisoft shooter sequel Far Cry: New Dawn and Deep Silver's Metro Exodus.
Here is the UKIE/GfK Top Ten for the week ending February 9th:
| Last Week | This Week | Title |
| --- | --- | --- |
| 3 | 1 | Red Dead Redemption 2 |
| 4 | 2 | FIFA 19 |
| 1 | 3 | Kingdom Hearts III |
| 2 | 4 | Resident Evil 2 |
| 5 | 5 | Call of Duty: Black Ops 4 |
| 6 | 6 | New Super Mario Bros U Deluxe |
| 7 | 7 | Mario Kart 8: Deluxe |
| 10 | 8 | Spyro Reignited Trilogy |
| 8 | 9 | Super Smash Bros Ultimate |
| 9 | 10 | Grand Theft Auto V |