UK Charts: Luigi's Mansion 3 is the biggest Switch launch of 2019 (so far)
At least until Pokémon comes along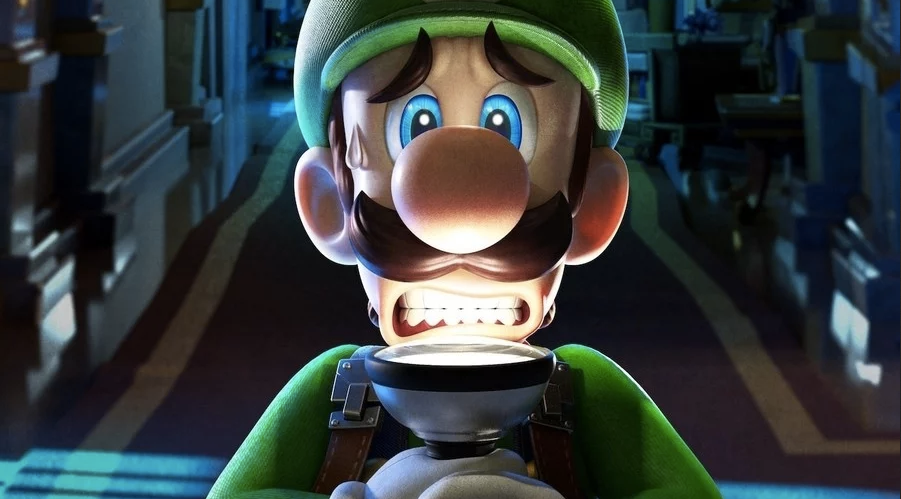 Luigi's Mansion 3 has eclipsed The Legend of Zelda: Link's Awakening and Super Mario Maker 2 to become the fastest-selling physical Switch game of 2019.
It performed this feat in part because it was on sale for 24 hours longer than either of those other two titles, as Nintendo released the ghost-hunting adventure on Halloween, which was a Thursday rather than the usual Friday.
It may still come as a surprise that a Luigi-fronted game performed ahead of Zelda and Mario, but Nintendo had a lot of faith that this could be a significant release for Switch. The title received headline billing during E3 this year, and the last game in the franchise (Luigi's Mansion 2 on 3DS) sold 5.5 million copies worldwide.
Physical launch sales of Luigi's Mansion 3 are actually 140% higher than its predecessor (released way back in March 2013), and that doesn't include digital sales (Nintendo does not share digital figures and digital is not included in this chart).
Don't expect Luigi to hold this record for long though, with Pokémon Sword and Shield set to arrive later this month.
Luigi's Mansion 3 was the best-selling new game this week, but it had to settle for No.2 because Call of Duty: Modern Warfare remains at the top by quite a large margin. It's actually an impressive second week for the shooter, with sales down just 49% from its launch week.
The only other new game in the chart this week is the Disney double-pack featuring the classic Aladdin and The Lion King platformers. The nostalgic set debuts at No.12 and was published by Nighthawk Interactive. It sold best on Switch (representing 48% of sales), followed by PS4 (38%) and then Xbox One (14%). As before, this is just the physical data.
The rest of the chart is made up of familiar names. At No.3 is FIFA 20, which has now surpassed 1m sales in physical form. And Mario Kart 8: Deluxe continues to be the game of choice for new Switch owners at No.4.
In terms of last week's new games, The Outer Worlds by Private Division (Take-Two) and Obsidian is at No.5. The game drops one place in its second week with a 60% fall in sales. Medievil on PS4 goes from No.5 to No.10 with a 64% sales drop, while WWE 2K20 plummets 81% and goes from No.3 to No.14. The 2K wrestling title has suffered negative PR due to a plethora of bugs and faults in the game.
A recent release that is proving surprisingly robust is Plants vs Zombies: Battle for Neighborville. The EA game has only been out three weeks and it's sold more in its third week than it did in its first. The title has actually been popular as a digital release according to the GSD digital charts.
Another game showing legs (excuse the pun) is Ring Fit Adventure. The Nintendo Switch fitness game was also released three weeks ago, and it sold more in its second week than its first. This week sales have only dipped 21% and it remains at No.7.
Although there was no big Call of Duty or FIFA-sized title this week, it's been a decent seven days for UK games retail. Overall boxed sales are only down 23% week-on-week, which is a strong result post-Call of Duty. Decent sales of Nintendo Switch hardware has boosted sales of games for that platform (there are 12 Switch exclusives in the Top 40 overall), and bundle activity for Xbox One has seen titles such as Forza Horizon 4, Gears 5, Sea of Thieves and Minecraft all increase their sales week-on-week.
Here is the UKIE/GfK Top Ten for the week ending November 2:
| Last Week | This Week | Title |
| --- | --- | --- |
| 1 | 1 | Call of Duty: Modern Warfare |
| New Release | 2 | Luigi's Mansion 3 |
| 2 | 3 | FIFA 20 |
| 6 | 4 | Mario Kart 8: Deluxe |
| 4 | 5 | The Outer Worlds |
| 8 | 6 | Tom Clancy's Ghost Recon: Breakpoint |
| 7 | 7 | Ring Fit Adventure |
| 9 | 8 | Plants vs Zombies: Battle for Neighborville |
| 11 | 9 | Grand Theft Auto V |
| 5 | 10 | Medievil |