UK charts invaded by Aliens
Controversial SEGA title pushes Dead Space 3 from top spot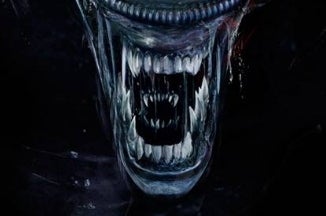 SEGA's Aliens: Colonial Marines has taken the number one spot on the UK's retails chart, despite a poor critical reception and a number of glaring technical problems with the final release.
The title, which has courted controversy over confusion as to how much of it was made by Gearbox and how much was the work of TimeGate, has only managed a Xbox 360 Metacritic average of 50 per cent - helped by some outlying high scores.
Despite that, it becomes the second biggest launch week for any Aliens game, after 2010's Aliens Vs. Predator, and is the biggest UK launch of 2013 so far. No other new releases have troubled the top twenty, with the only major movement coming from Assassin's Creed III, which jumps from sixth to twelve thanks to a half-term sale and the promise of forthcoming DLC.
| Last Week | This Week | Title |
| --- | --- | --- |
| New Entry | 1 | Aliens: Colonial Marines |
| 1 | 2 | Dead Space 3 |
| 2 | 3 | FIFA 13 |
| 3 | 4 | Call Of Duty: Black Ops 2 |
| 4 | 5 | Far Cry 3 |
| 12 | 6 | Assassin's Creed III |
| 7 | 7 | Need For Speed: Most Wanted |
| 8 | 8 | Just Dance 4 |
| 10 | 9 | Sonic & All Stars Racing Transformed |
| 13 | 10 | Halo 4 |
| 9 | 11 | Hitman: Absolution |
| 11 | 12 | The Elder Scrolls V: Skyrim |
| 15 | 13 | Skylanders Giants |
| 5 | 14 | Hitman HD Trilogy |
| 18 | 15 | LEGO Batman 2: DC Super Heroes |
| 17 | 16 | LEGO Lord of the Rings |
| 14 | 17 | Forza Horizon |
| 16 | 18 | Football Manager 2013 |
| Re-entry | 19 | Dishonored |
| Re-entry | 20 | Grand Theft Auto IV |