UK Charts: Fire Emblem: Three Houses scores second week at No.1
Madden arrives at No.5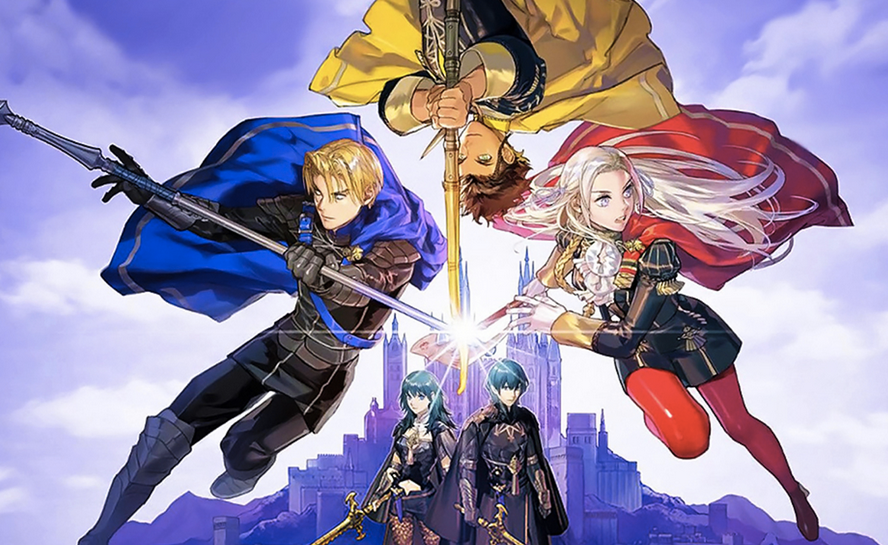 Fire Emblem: Three Houses is No.1 in the UK physical charts for a second week in a row.
It's a surprising result for the Japanese strategy RPG. Typically, games in the style and genre would fall down the charts rapidly after its initial rush of sales. The Nintendo Switch exclusive did see a 60% drop in sales, but that's not a disappointing result for a second week on the market.
The game has been boosted by the arrival of more stock into the market, plus strong word-of-mouth following a positive critical reception.
Fire Emblem: Three Houses had already broken UK franchise records when it arrived last week, selling almost double its previous fastest-selling entry -- 2013's Fire Emblem: Awakening.
It's an impressive result, but it does also highlight just what a challenging summer it has been for the physical games market, which continues to show signs of slowdown. So far, year-to-date, physical game sales are down almost 15% compared with this time last year.
Elsewhere, FIFA 19 missed a chance to return to the top by just 66 unit sales (the game's sales jumped on the arrival of the new football season and retail price activity). Meanwhile, another EA Sports game enters the Top Ten at No.5 in the form of Madden NFL 20.
Last week's No.2 Wolfenstein: Young Blood slips down to No.8 with a 61% fall in sales.
Here is the UKIE/GfK Top Ten for the week ending August 3:
| Last Week | This Week | Title |
| --- | --- | --- |
| 1 | 1 | Fire Emblem: Three Houses |
| 5 | 2 | FIFA 19 |
| 3 | 3 | Crash Team Racing Nitro-Fueled |
| 4 | 4 | Super Mario Maker 2 |
| New Entry | 5 | Madden NFL 20 |
| 7 | 6 | Grand Theft Auto V |
| 8 | 7 | Mario Kart 8: Deluxe |
| 2 | 8 | Wolfenstein:Youngbloo |
| 12 | 9 | Super Smash Bros Ultimate |
| 11 | 10 | Minecraft |