UK Charts: Days Gone scores third No.1 in very quiet week for games retail
Saints Row: The Third on Switch debuts at No.15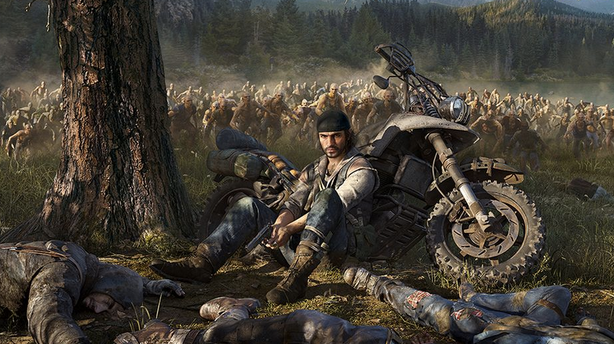 It is one of the slowest weeks for boxed video game sales all year, and thus Sony's Days Gone retains its position at the top of the UK charts.
However, the gap between it and Mortal Kombat 11 in second place is narrowing. Both games were released at the same time and have held No.1 and No.2 every week since. MK11 was boosted this week by the arrival of the Switch version of the game.
In fact, last week's entire Top Six is exactly the same. But it was a close week for sales. In fact, just 12,500 units separated No.40 from No.1.
The new-entry of the week comes in at No.15. Saints Row: The Third - The Full Package makes a decent debut on Nintendo Switch. Remember, these figures do not include digital sales, which account for roughly half the market.
There was a heavy fall in sales for From Software's Sekiro: Shadows Dice Twice, which plummeted 27 places to No.39. The game suffered a 60% sales drop week-on-week.
Elsewhere, The Evil Within II is back in the charts. Bethesda's horror game is on sale for just over £5, and rises to No.32. And there was a similar jump in sales for Hitman 2 (No.23), which enjoyed a price reduction of its own to £20.
Here is the UKIE/GfK Top Ten for the week ending May 11th
| Last Week | This Week | Title |
| --- | --- | --- |
| 1 | 1 | Days Gone |
| 2 | 2 | Mortal Kombat 11 |
| 3 | 3 | FIFA 19 |
| 4 | 4 | Red Dead Redemption 2 |
| 5 | 5 | Grand Theft Auto V |
| 6 | 6 | Mario Kart 8 Deluxe |
| 8 | 7 | Tom Clancy's The Division 2 |
| 7 | 8 | New Super Mario bros U |
| 8 | 9 | Forza Horizon 4 |
| 11 | 10 | Super Smash Bros Ultimate |