UK Charts: Crash Team Racing puts the bandicoot back at No.1
Remake of '90s kart racer achieves third biggest debut of the year so far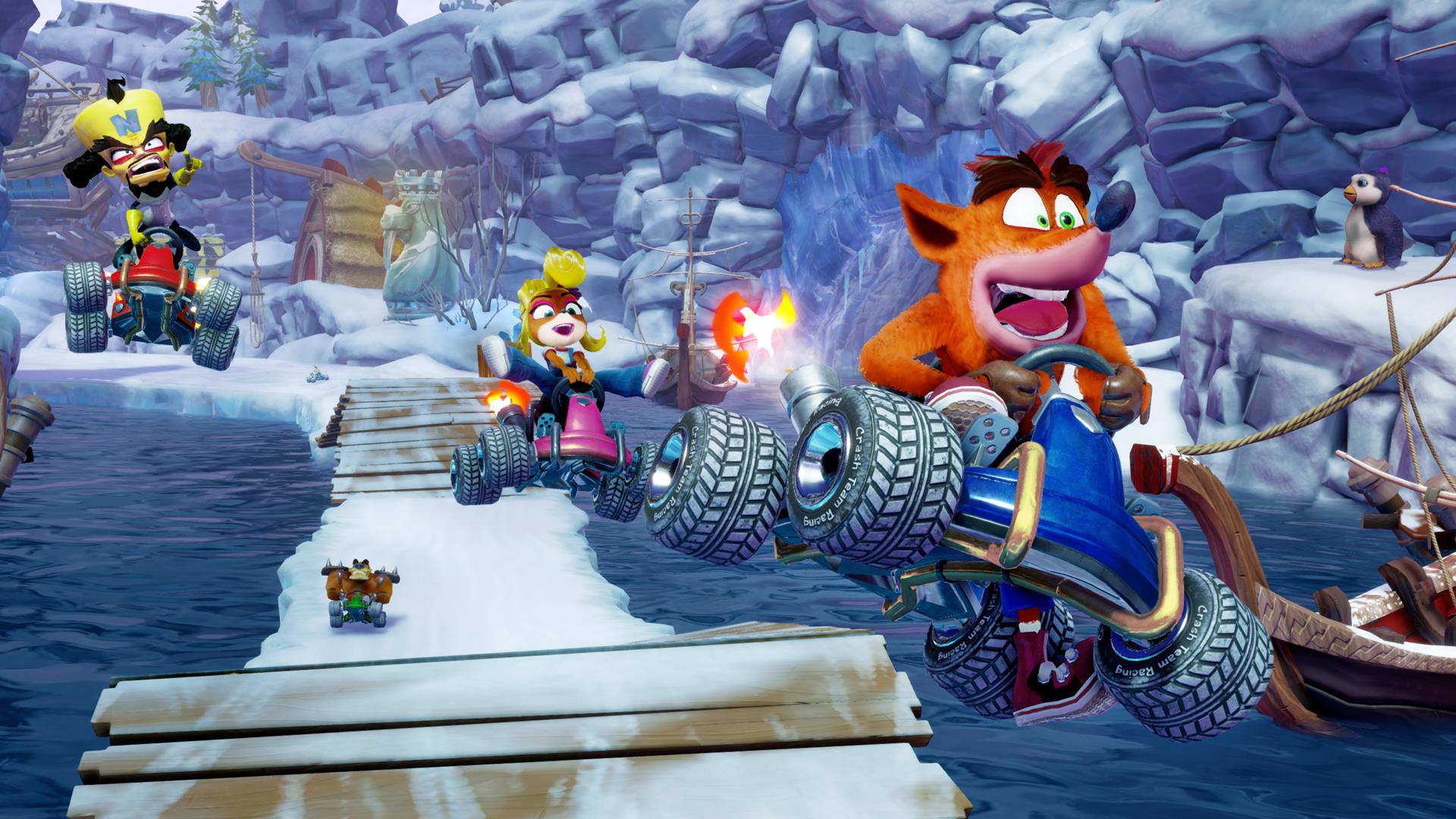 Having dominated the charts for the past two summer, Activision is aiming for a hat trick with the chart-topping debut of Crash Team Racing Nitro-Fueled.
The revamped racing game launched at No.1, and enjoyed the second highest week one sales in the history of the franchise (the record-holder, of course, is the N Sane Trilogy).
It's actually the third best launch of the year so far, behind Sony's Days Gone and another remake, Resident Evil 2. It outsold the next biggest game of the week, FIFA 19, by almost eight times as many copies.
Crash Team Racing also far outsold rival title Team Sonic Racing, with more than four times as many copies sold in week one. Interestingly, the audiences differed somewhat -- 66% of Crash buyers are on PS4, while only 40% of Sonic's customers were on Sony's console. However, Switch made up 39% of Team Sonic Racing's launch sales, but only 16% of Crash's.
Activision's racer was one of only two releases that made it into the Top 40 this week, with Bloodstained: Ritual of the Night debuting at No.17.
Most titles saw a drop in sales week-on-week, ranging from as little as 16% for Mario Kart to as high as 64% for Days Gone. The only game that saw a lift in sales was Tom Clancy's The Division 2, up 15% this week.
Here is the UKIE/GfK Top Ten for the week ending June 22nd:
| Last Week | This Week | Title |
| --- | --- | --- |
| New | 1 | Crash Team Racing Nitro-Fueled |
| 1 | 2 | FIFA 19 |
| 4 | 3 | Forza Horizon 4 |
| 2 | 4 | Days Gone |
| 5 | 5 | Red Dead Redemption II |
| 6 | 6 | Battlefield V |
| 9 | 7 | Grand Theft Auto V |
| 11 | 8 | Mario Kart 8 Deluxe |
| 24 | 9 | Tom Clancy's The Division 2 |
| 8 | 10 | Anthem |