UK Charts: Ace Combat 7 breaks franchise records, but Mario holds No.1
Bandai Namco's flight game debuts at No.2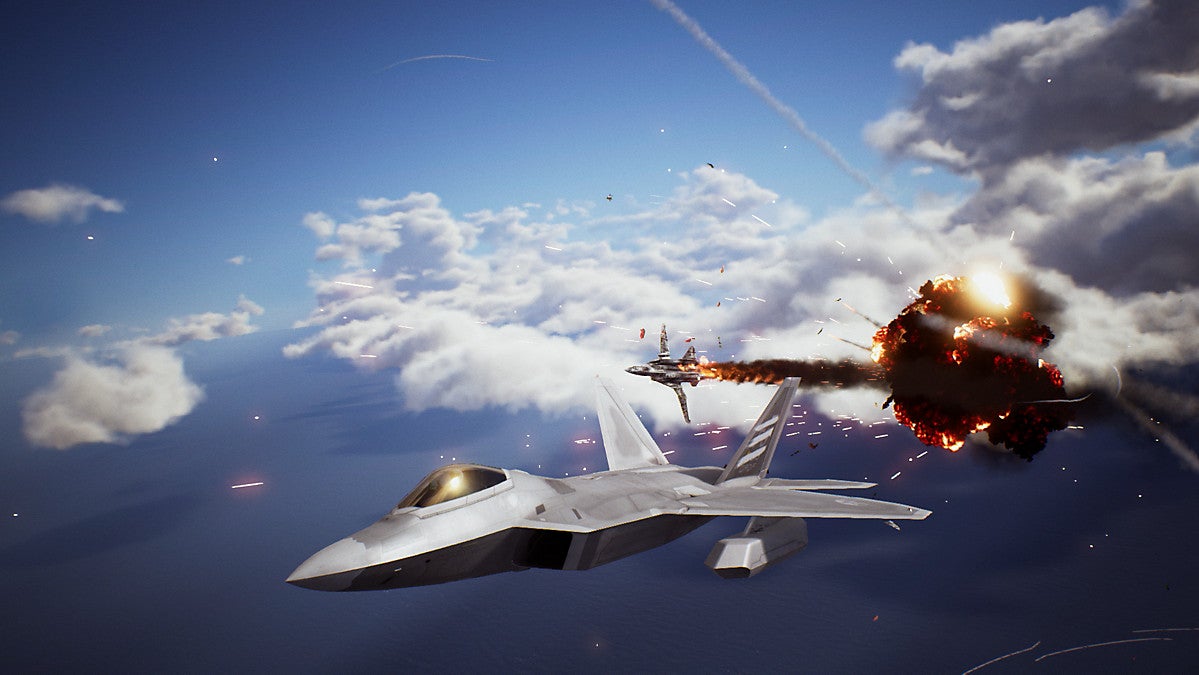 Ace Combat 7: Skies Unknown just posted its biggest UK launch.
The Bandai Namco flight game debuts at No.2 in the UK physical charts. It's the first game in the series since 2014's Ace Combat Infinity. The franchise debuted in 1995.
The game was most popular on PS4, with 76 per cent of sales coming on Sony's platform. The PS4 version features an added VR mode.
Despite its impressive start, the title couldn't topple New Super Mario Bros U Deluxe from No.1. The Nintendo Switch game retains its top position despite a 43 per cent drop in sales week-on-week.
Ace Combat aside, it's a typical quiet January week for UK games retail. FIFA 19 tumbles to No.4 with a 33 per cent sales drop, Red Dead Redemption 2 holds No.3 and Call of Duty: Black Ops 4 is still No 4.
Last weeks new release Tales of Vesperia: Definitive Edition drops from No.9 to No.32 after a 71 per cent sales fall.
The market starts to pick up from this week, with the arrival of Resident Evil 2. In fact, ahead of the arrival of RE2, Resident Evil 7 has returned to the charts at No.28.
Over the next few weeks, the big games coming to market include Kingdom Hearts III, Far Cry: New Dawn, Metro Exodus and Crackdown 3.
Here is the UKIE/GfK Top Ten for the week ending January 19th:
| Last Week | This Week | Title |
| --- | --- | --- |
| 1 | 1 | New Super Mario Bros U Deluxe |
| 1 | 2 | Ace Combat 7: Skies Unknown |
| 3 | 3 | Red Dead Redemption 2 |
| 4 | 4 | Call of Duty: Black Ops 4 |
| 2 | 5 | FIFA 19 |
| 5 | 6 | Super Smash Bros Ultimate |
| 6 | 7 | Mario Kart 8: Deluxe |
| 8 | 8 | Grand Theft Auto V |
| 11 | 9 | Crash Bandicoot N.Sane Trilogy |
| 13 | 10 | Spyro Reignited Trilogy |