Ubisoft, Sony, NCsoft take home Game Connection Marketing Awards
Just Dance 3, PS Vita, Assassin's Creed III and Guild Wars 2 all honoured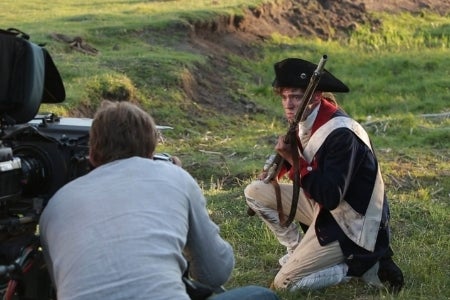 Ubisoft, NCsoft and Sony won recognition at the Game Connection Marketing Awards today, with campaigns praised for their creativity and reach in video game advertising.
Ubisoft's Rise campaign for Assassin's Creed III took the Best Broadcast award, NCsoft's Guild Wars 2 took Best Digital and Sony's PS Vita was honoured in the Experimental category.
Just Dance 3 picked up the Best Mobile gong, while Best PR campaign went to Wargaming.net for World of Warplanes. NCsoft's Guild Wars 2 also grabbed the award for Best Print and Best Social Media went to 2K's Borderlands 2.
The Best Marketing Team of the Year award, presented by Eurogamer's Rupert Loman, went to Crispin Porter for the Just Dance 3 campaign.
The full list of winners follow:
Best Marketing Team of the Year
Crispin Porter + Bogusky - "Autodance" smartphone app for Just Dance 3 (Ubisoft)
Best Broadcast Campaign
Sid Lee Paris - "Rise": European trailer for Assassin's Creed 3 (Ubisoft)
Best Digital Campaign
NCsoft / Target Media - branded online campaign for Guild Wars 2 (NC SOFT)
Best Experiential Marketing
TBWA\Brussels - train station football stadium for PS Vita (Sony Computer Entertainment)
Best Mobile Campaign
Crispin Porter + Bogusky - "Autodance" smartphone app for Just Dance 3 (Ubisoft)
Best PR Campaign
Wargaming.net - western Europe campaign for World of Warplanes (Wargaming.net)
Best Print Campaign
NCsoft - European campaign for Guild Wars 2 (NC SOFT)
Best Social Media Strategy
neoco - European graffiti campaign for Borderlands 2 (2K Games)