Ubisoft sales down 9.8% in Q1 2022
Update: Company posts decreases in earnings, cancels four titles, delays Avatar to 2023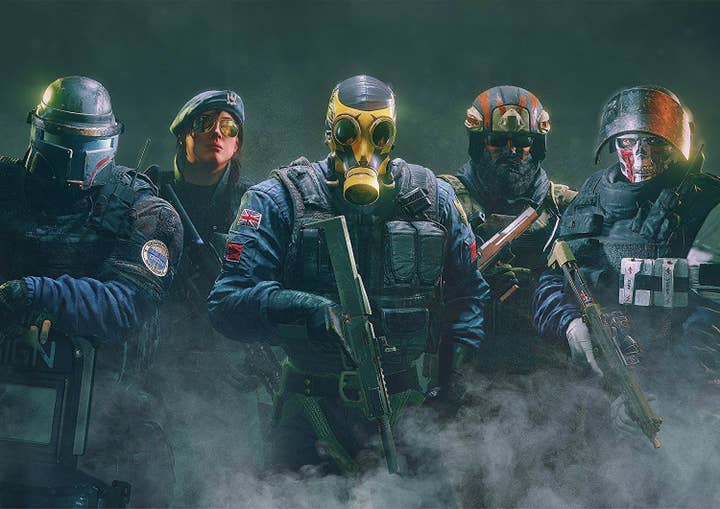 Original story, July 21, 2022: Ubisoft has released its financial report for the first quarter of the fiscal year, reporting a year-over-year decline in revenues.
For the three months ended March 31, the publisher posted sales of €318.2 million, a 9.8% decrease on the €353 million generated the same period last year.
Net bookings reached €293.3 million, which was slightly ahead of the firm's forecasted target of approximately €280 million, but down by 10% on the €326 reported in Q1 2021.
Ubisoft chief financial officer Frédérick Duguet attributed success in Q1 to "better than expected performance" from flagship franchises Assassin's Creed and Rainbow Six Siege.
The firm expects net bookings for Q2 to come in at a slightly lower €270 million, but said that growth for the full year should be significantly higher, with a target of around €400 million.
Looking at Ubisoft's release slate for the next 12 months, the firm is set to launch two major games in Q4 2022 -- Mario + Rabbids: Spark of Hope on October 20 and Skull and Bones on November 8, the latter of which has been delayed several times since its 2017 reveal.
In Q2, the company also aims to launch Anno 1800: Empire of the Skies and Rocksmith+ on PC, as well as new seasons of live service titles For Honor, Riders Republic, Roller Champions, The Crew 2 and Rainbow Six Siege.
Ubisoft also recently unveiled The Division Resurgence for mobile with aims to expand the series' audience, and noted that it'll reveal "the future of the Assassin's Creed brand" in September.
The firm also announced that Avatar: Frontiers of Pandora has also been delayed to fiscal year 2023; Duguet added that "this additional development time is a reflection of the current ongoing constraints on productions across the industry."
Update, July 22, 2022: In addition to Avatar being delayed to 2023, Ubisoft also announced the cancellation of four games during its earnings call.
Among the titles impacted are free-to-play multiplayer title Ghost Recon: Frontline, which was announced last October, and Splinter Cell VR, that had been unveiled back in 2020. The two other cancellations were unannounced projects.
Additional reporting by Marie Dealessandri