Ubisoft backs anti-bullying campaign
Just Dance brand partnering with STOMP Out Bullying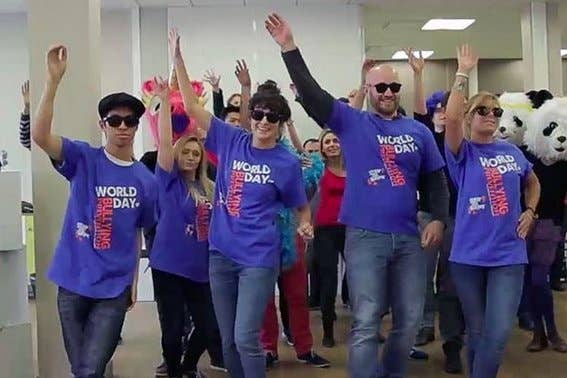 Ubisoft has leant its Just Dance brand to a great cause, partnering with non-profit STOMP Out Bullying for National Bullying Prevention Month.
"We know that teens are one of the groups most impacted by bullying and cyberbullying," explained Carrie Bischke, Ubi's director of brand partnerships.
"As a game that has become a mainstay in both popular culture and with young people, Just Dance is uniquely positioned to get the word out about anti-bullying."
Ubisoft will work with STOMP across events and through press to raise awareness, and use social media to promote an anti-bullying message. The Just Dance brand currently has around 190,000 YouTube subscribers and 7 million "likes" on Facebook which should help to spread the anti-bullying message globally.
"We must make every effort to educate our youth about the issue of bullying and its effects," added STOMP CEO Ross Ellis.
"Students need to understand that although we are different in the way we look, our sexual orientation and race, that we must celebrate others' differences."
According to US government figures, 28 per cent of US students in grades 6-12 have experienced bullying.