U4iA Games closing today
Dusty Welch's Offensive Combat studio is no more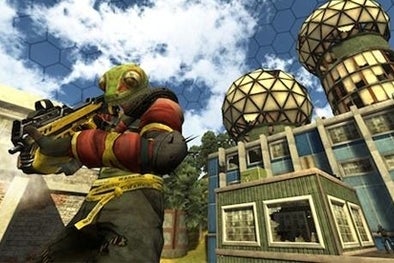 U4iA Games, the studio headed up by Dusty Welch and Chris Archer, is shutting down operations today.
"It is with a heavy heart that we write this, but tomorrow, January 15, 2014, will be the last day of operations for U4iA Games," announced the developer today.
"Our sincere apologies to all of our fantastic, supportive fans over these last few years - we wish we could have done better for you. Thank you very much for your support and we hope to see you again on the other side."
From the look of tweets from the company's former creative and social director Jeremy Dunham, the news was unexpected by the majority of the studio's 26 staff.
So, we found out in the blink of an eye that @U4iaGames was shutting down today. Huge shout-out to my co-workers. Great people.

— Jeremy Dunham (@DunhamSmash) January 15, 2014
The studio's only title, Offensive Combat, launched in 2012 for browser and mobile. The studio itself was formed in 2011 by Welch and Archer, both Activision veterans. Welch was instrumental in the release of the first Call Of Duty title, and had hoped to repeat that success with Offensive Combat.
"I think you look at my track record of knocking off the established players and you can imagine that my goal for U4iA is to once again dethrone the established players, across the spectrum, across the space and allow gamers to again unite and experience the best consumer proposition that's available, and usher in a new genre experience," he told GamesIndustry International in November 2011.
"That's what U4iA is going to provide."
GamesIndustry International has contacted Welch for comment on the studio's closure.