Twitter, Facebook pulled from Xbox Live
Microsoft "retiring" dedicated apps, suggests using new web browser instead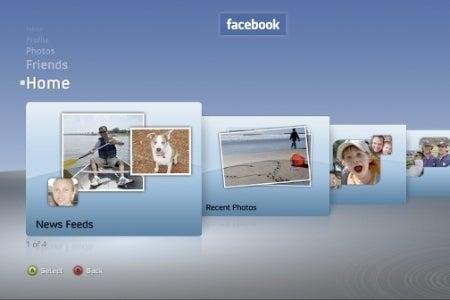 Microsoft is removing existing Xbox 360 features and pushing one of its latest additions as a replacement. As reported by Neowin, the latest Xbox 360 dashboard update removes the Facebook and Twitter apps from the Xbox Live App Marketplace.
"We are retiring the Facebook and Twitter apps," a Microsoft representative told the site. "Xbox Live subscribers will have the ability to access these sites through Internet Explorer on Xbox, available through the Web Hub located on the new dashboard."
As the Twitter app was Web-based, its removal from the online store will prevent its use entirely. However, those who downloaded the Facebook app before the system update should still be able to access it through the "My Apps" menu. Both apps debuted on Xbox Live in November of 2009.
The Xbox 360 version of Internet Explorer is one of the featured additions in the new system update. The new firmware will also include Xbox Music, as well as a number of tweaks to the interface and some region-specific features. It began rolling out worldwide on Tuesday, and Microsoft expects to push the update through to all Xbox Live users within a couple weeks.