Twitch viewership sees growth of 27% for August
Facebook Gaming reaches new record with 567 million hours watched during the month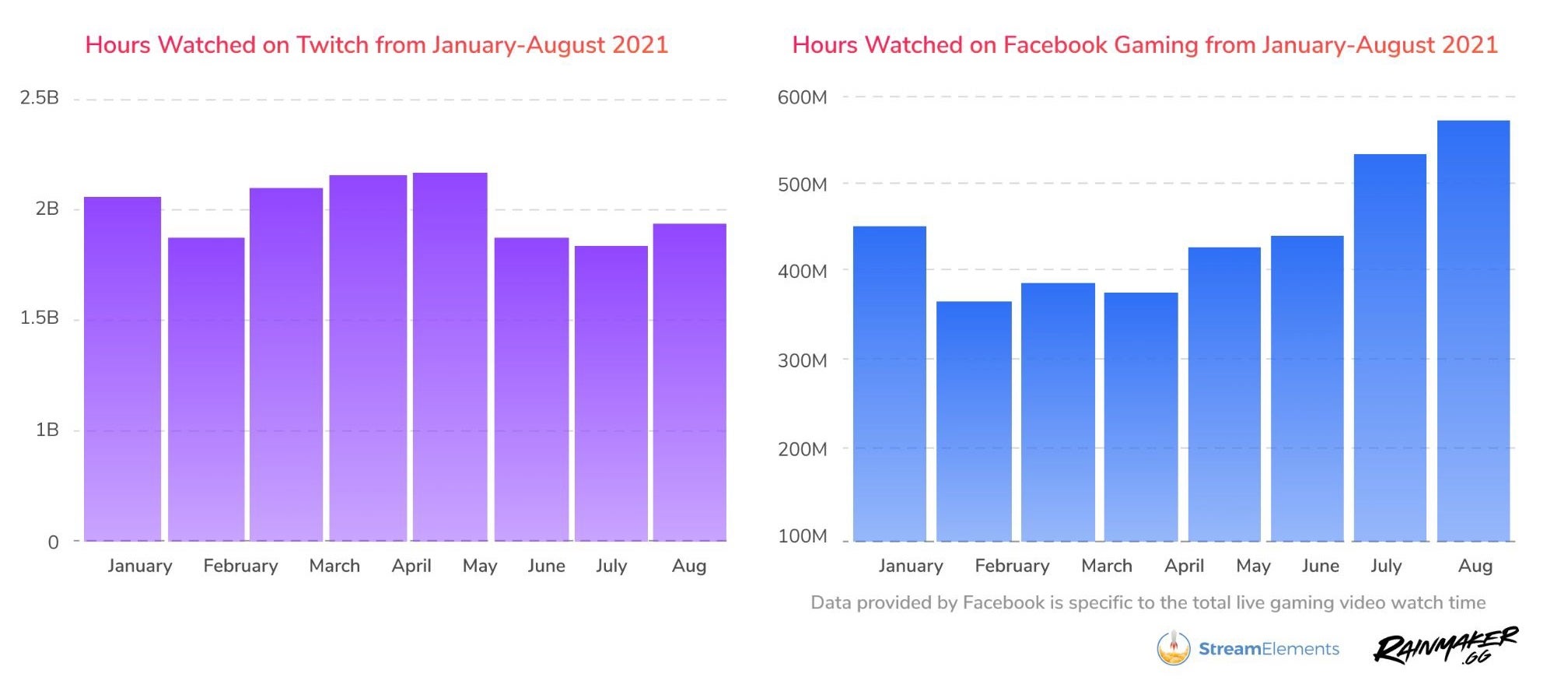 People watched 1.9 billion hours of video on Twitch in August, according to StreamElements analytics partner Rainmaker.gg.
According to StreamElements' monthly State of the Stream report, overall viewership hours on the platform last month reflected 27% year-over-year growth.
While Twitch's hours watched have been down from a May high, Facebook Gaming viewership has been growing, reaching a new record in August of 567 million hours, up 64% year-over-year.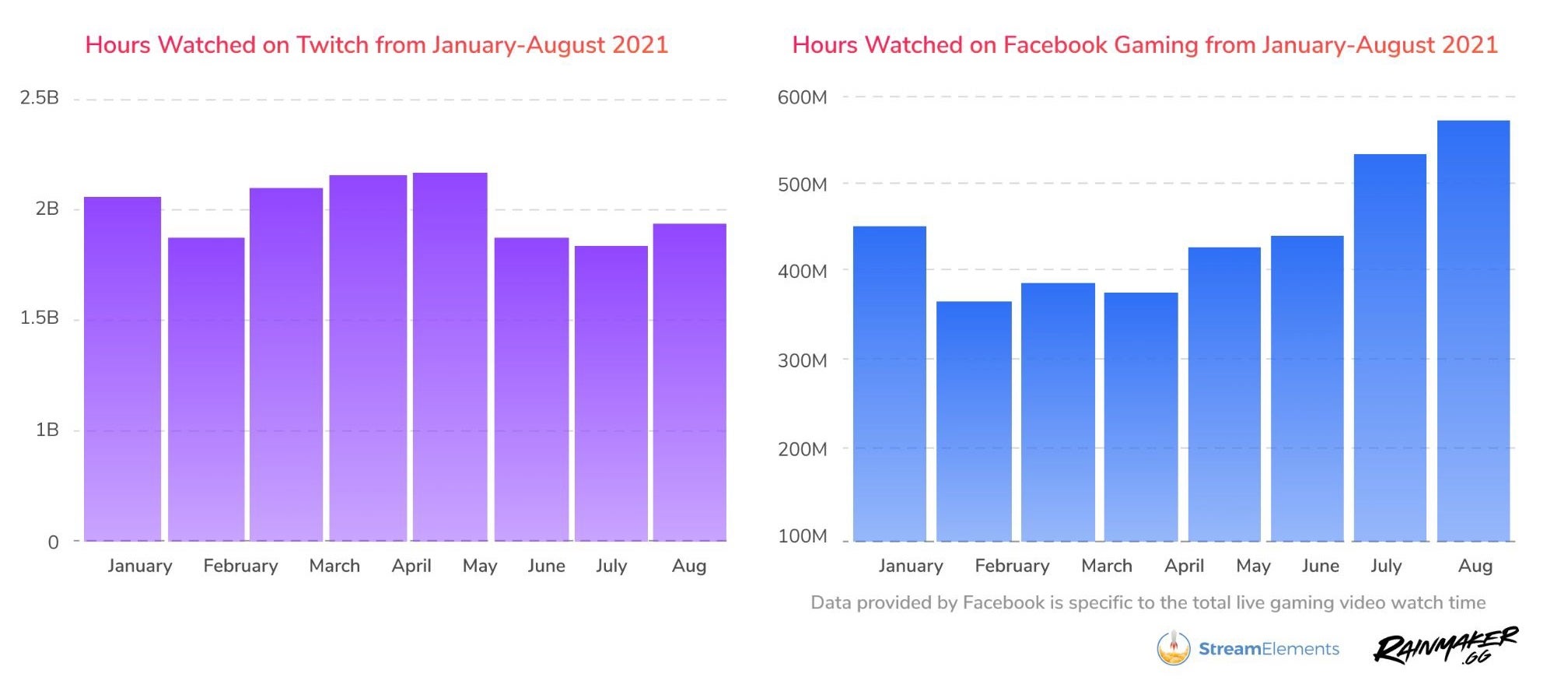 On Twitch, Grand Theft Auto 5 was the most-watched game for the month at 142 million hours seeing a 2% month-over-month increase in viewership. Apex Legends saw an increase of 103% to 86 million hours viewed while Minecraft saw growth in August with 46% up to 72 million hours.
Additionally, Final Fantasy 14 saw hours watched increase from 5 million to 20 million in the month of July, which was partly due to popular streamer Asmongold playing the game in early July.
With Final Fantasy 14's growth in viewership, people spent nearly the same time watching the MMO on streaming platforms in August as they did World of Warcraft.
"One of the big streaming narratives in August was the chart action between Final Fantasy XIV and the trailing World of Warcraft with only a 4% difference in hours watched separating these two popular MMOs," said co-founder of StreamElements Doron Nir.
Correction: This article originally misreported the Twitch viewership year-over-year percentage increase. It has been corrected.