Twitch streamer Sliker admits to $200,000 gambling scam
Influencer scammed fans and peers to fund his addiction, other streamers plan to boycott Twitch over lax stance on gambling streams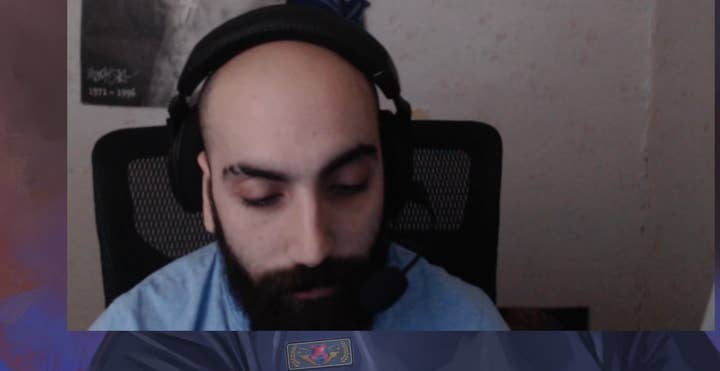 A Twitch streamer has admitted he lied to fans and fellow influencers when asking for money, raising at least $200,000 to fund his gambling habit.
In a confession video spotted by Kotaku, Abraham 'Sliker' Mohammed said he would tell followers and peers that his bank account was locked and needed money to prevent any impact to his credit score, or that his payments from Twitch hadn't been processed.
However, he was actually using this money to gamble on the outcome of Counter-Strike: Global Offensive matches.
When he ran out of money from his job, as well as his Twitch income, he began borrowing money from other streamers.
In his confession video, he promised that he would eventually pay back all of his creditors.
Meanwhile, some streamers – including Félix 'xQc' Lengyel and Ludwig Anders Ahgren, known simply as Ludwig – said they will try to pay back people who were scammed by Mohammed, providing they can prove he took their money.
Others – including Imane 'Pokimane' Anys, Matthew 'Mizkif' Rinaudo, and Devin Nash – are rallying against the presence of gambling on Twitch itself.
In a joint stream, they observed that some Twitch streamers are paid to promote gambling and that games centred around bets and gambling have become increasingly popular on the platform.
StreamElements told GamesIndustry.biz, via a statement from its CEO Gil Hirsch, that the site's Slots category has grown from 31 million hours watched in April 2022 to over 50 million hours last month – this also marks a 66% increase year-on-year, and has established it as one of the ten most popular categories on Twitch.
Anys, Rinaudo and Nash are trying to get support from up to 20 big-name steamers for a joint statement to Twitch, demanding that either the platform take a stronger stance against gambling streams and sponsorships. If the site does not comply, these streamers would go on strike around Christmas.
Some streamers, however, have criticised those responding to Sliker's scam for not weighing in on other issues.
"Where was this energy during hate raids?" said Tanya DePass via Twitter. "Where is it for the constant racism, homophobia, transphobia and misogyny on the platform?"