Twitch permanently bans Ali 'Gross Gore' Larsen after sexual assault allegations
Also removes partner status after multiple violations of its Terms of Service, including adult sexual exploitation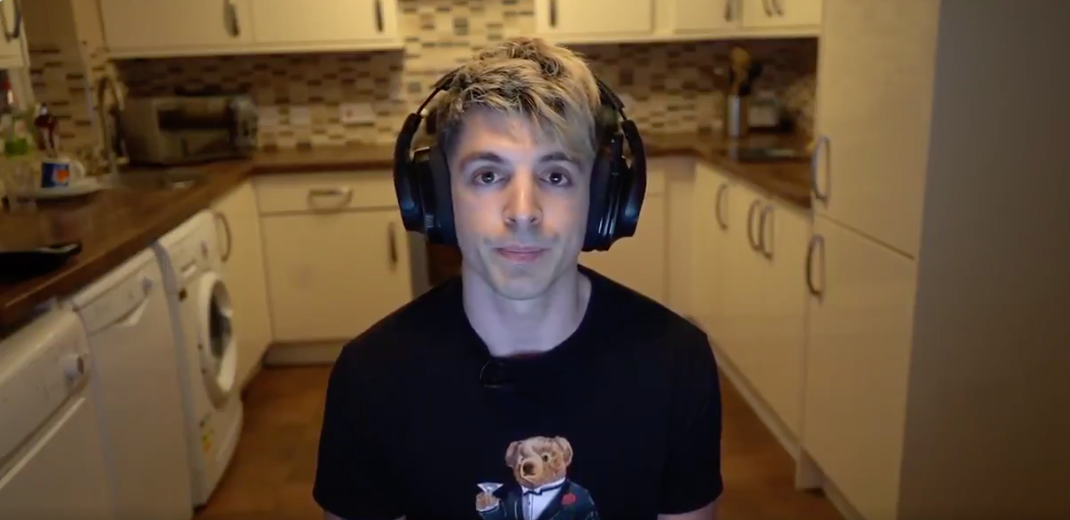 Ali Larsen, the Twitch streamer best known as 'Gross Gore', has been permanently banned and from the platform after several accusations of sexual assault, exploitation and other forms of misconduct.
He is also no longer a Twitch Partner.
Larsen confirmed the ban via Twitter and followed with a video, in which he shared emails received from Twitch.
One said his account had been indefinitely suspended after a review of "multiple incidents of serious violations of Twitch's Terms of Service (which you have been previously notified about)."
Another specified the reason as "adult sexual exploitation," which can include sharing sexually suggestive or explicit content without permission from the person depicted, giving the example of revenge porn.
GamesIndustry.biz has reached out to Twitch for more details.
The ban follows Larsen's now-deleted post on the RoastMe subreddit, in which he posted: "I'm a happy streamer, roast me." The responses include a range of accusations of sexual harassment and assault, according to Esports News UK.
Larsen deleted the post, but the allegations continued to spread, with one LiveStream Fail post compiling a list that includes claims of sexual activity with minors, racism and homophobia.
In the video reacting to the ban, Larsen speculated that it was mostly related to an incident from 2016 with another streamer and former girlfriend, where he was accused of sharing revenge porn -- i.e. explicit images and/or videos without the person's consent.
"This is a mistake from Twitch," he said in the video about the ban. "I didn't send any revenge porn."
Kotaku notes that Larsen has a history of suspensions from Twitch.
A spokesperson told the site: "The safety of our community is our top priority. We take appropriate action when we have evidence that a streamer has acted in violation of our Community Guidelines or Terms of Service, including in certain instances where the behavior may have taken place off Twitch. These apply to all streamers regardless of status or prominence in the community."
The spokesperson also gave specific mention of a rule that states Twitch "may take action against persons for hateful conduct or harassment that occurs off Twitch services and is directed at Twitch users."
Larsen noted that he was already permanently banned five years ago, but that was eventually overturned.
He now plans to continue livestreaming via YouTube.