Twitch breaks 3b total hours watched in a single quarter for the first time
Twitch, YouTube Gaming, and Facebook Gaming all see lifts in hours watched, though Mixer continues downward trend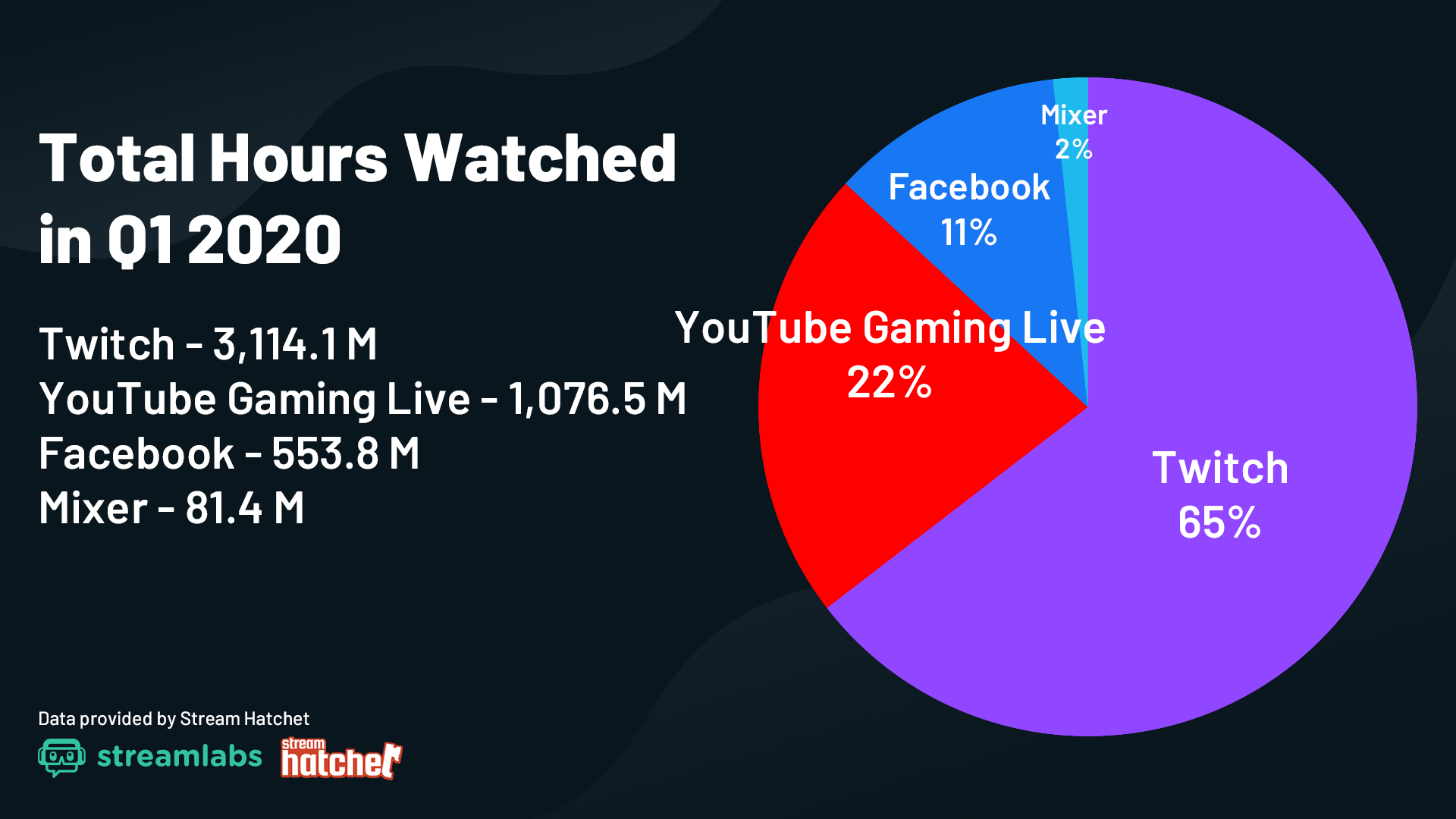 Unsurprisingly, as more people stay at home for longer periods of time due to COVID-19, they are also watching more live streams.
The quarterly live streaming industry report from StreamLabs and Stream Hatchet shows that Twitch, YouTube, and Facebook all saw quarter-over-quarter lifts in viewership in Q1 2020, with Twitch surpassing three billion hours watched in a single quarter for the first time ever.
In total, Twitch reached 3.1 billion hours watched, up 17% quarter-over-quarter, a 33% increase in the number of unique channels, and an all-time quarterly high in average concurrent viewership of 1.4 million.
YouTube similarly saw rises, reaching 1.1 billion total hours watched, up 13% quarter-over-quarter, and an all-time high quarterly average concurrent viewership of nearly 500,000.
Facebook Gaming also saw increases, reaching 554 million hours watched for the quarter.
In fact, the only platform that saw decreases was Mixer, which had 81 million hours watched last quarter -- down 7.3% quarter-over-quarter. Average concurrent viewership was also down 5%.
That said, it's worth noting that Mixer's total viewership hours and average concurrent viewership have been on a downward trend since Q2 of 2019 when they peaked at 113 million -- a trend that continued even as Ninja signed with the platform last summer.
From February to March -- when lock-downs began in earnest -- total watch hours rose 23% on Twitch, 10% on YouTube Gaming, 4% on Facebook Gaming, and nearly 15% on Mixer.