Turtle Rock community manager fired for Twitter comments
Josh Olin voices opinion on NBA scandal and falls afoul of Turtle Rock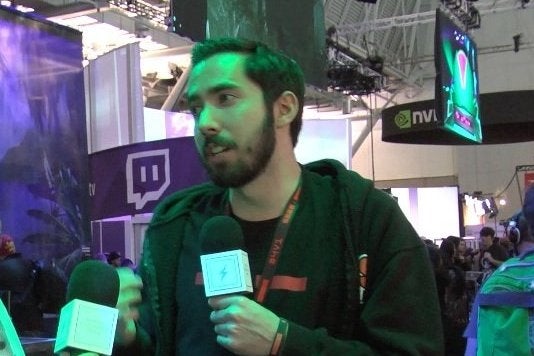 Turtle Rock's community and esports manager has apparently been fired after weighing in on a scandal involving racism, the NBA and, of course, Twitter.
Josh Olin's very public mistake was to comment on an escalating controversy from the world of professional basketball, where Donald Sterling, the owner of the Los Angeles Clippers, has been banned from his team's operations and fined $2.5 million for making racist remarks to his girlfriend.
On Wednesday, Olin used his personal Twitter account - which carries the tag, "All my tweets are belong to me" - to speak out in support, if not defence, of Sterling.
Here's an unpopular opinion: Donald Sterling has the right as an American to be an old bigot in the security of his own home. He's a victim.

— Josh Olin ⏳ RugRadar.org for Rug-Free crypto! (@JD_2020) April 30, 2014
The public reaction to the statement was predictably divided, ranging from outright disdain to those who agreed with Olin's principle but took issue with his description of Sterling as, "the victim."
In the subsequent discussion, Olin further clarified his position as being rooted in the way Sterling was exposed: a nine-minute tape, leaked by TMZ, that was recorded without Sterling's consent in his home. From Olin's perspective, that made it an illegal act, and a breach of privacy.
"He made no public statements, " Olin continued. "He was illegally wiretapped by an emotionally manipulative young girlfriend... [He] has the right to believe what he wants, as long as it doesn't hurt anyone else."
Despite couching his argument in the tenets of free speech - as opposed to a justification of Sterling's racism - yesterday Turtle Rock publicly distanced itself from Olin's remarks.
The comments made by our former community manager stand in stark contrast to our values as a game development studio. <1/2>

— Turtle Rock Studios (@TurtleRock) May 1, 2014
Olin is no longer with Turtle Rock. In an email sent to Polygon he described the situation as "developing", though he would only say that it "appears" that he has been fired. Olin accused Turtle Rock of "buying into the hysteria" and claimed that it hadn't communicated with him directly on the matter.
"Anyone who follows me knows my tweets were not in support of Sterling's actions. Rather, they were promoting three core tenets I believe in: 1) The harm sensational media presents to society. 2) The importance and sanctity of your privacy within your own home. And 3) The right to be whatever you want to be as an American, as long as it isn't hurting anyone else. That last point not to be confused with condoning Sterling's actions, which I don't.
"Ironically, [this situation] serves as a great example of why I hold tenet #1 above so close to heart."