Turtle Beach revenue drops, "in-line with expectations"
Net loss for Q1 2015 of $10.6 million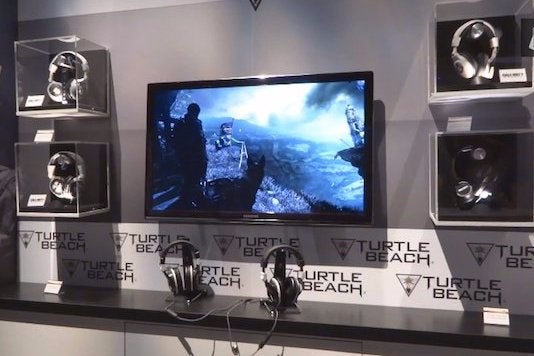 Audio peripherals company Turtle Beach, known for its collaborations with brands like Call Of Duty, has reported a net revenue of $19.7 million for Q1 2015, compared $38.3 million for Q1 2014.
Turtle Beach's financial reports show a net loss for Q1 2015 of $10.6 million, compared to $2.9 million in Q1 2014. Gross profit for Q1 2015 was $3.1 million, compared to $12.3 million for the same period last year.
"Our first quarter results on an operating basis were in-line with our expectations," said CEO Juergen Stark
"Our performance versus guidance was driven by sales of our Xbox One and PlayStation 4 headsets, several of which feature first-and-only innovations, offset by declining demand for previous generation products. This dynamic will continue to shape our top-line until the next generation console user base surpasses the previous generation later this year.
"Despite this near-term headwind, we are confident that our audio engineering and product development expertise, leading placement at retail, and strong brand affinity among the gaming community have us well-positioned to benefit from the positive industry trends expected in the coming years from the console transition cycle."