Turtle Beach names Motorola COO as new CEO
Juergen Stark will lead gaming headset company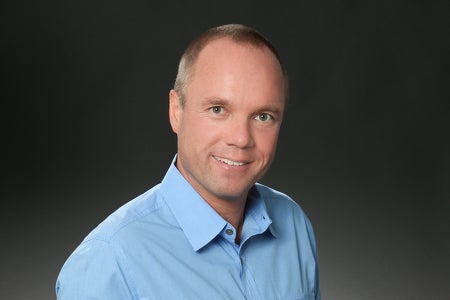 Turtle Beach's Board of Directors has appointed Juergen Stark as the company's new chief executive officer, replacing founder Carmine Bonanno. Stark joins the company from his previous position as chief operating officer of Motorola's mobile devices division.
"I look forward to continuing Turtle Beach's growth and bringing our industry leading audio innovations to each of the more than 500 million gamers worldwide," said Stark.
"Turtle Beach's products will continue to enhance partnerships with console-makers and developers while offering our users the absolute premium in gaming audio," said Stark. "I'm delighted to lead a company with such a rich history of innovation and delighted consumers."
"Juergen's entrepreneurial spirit and experience in developing and marketing hardware on a global scale is a perfect match for Turtle Beach. He is very passionate about consumer electronics, especially those that have real value via technology, are designed and delivered with excellence in every detail and endeavor to capture the favor of consumers," said Turtle Beach Executive Chairman Ron Doornink. "In sum, I could not be more delighted to see Juergen take the helm of the company."
Bonanno and fellow co-founder Fred Romano will remain with the company's Board of Directors.