The Coalition partners with Truth Initiative, cuts smoking from Gears 5
Update: Rod Fergusson - "I've been against smoking from the beginning"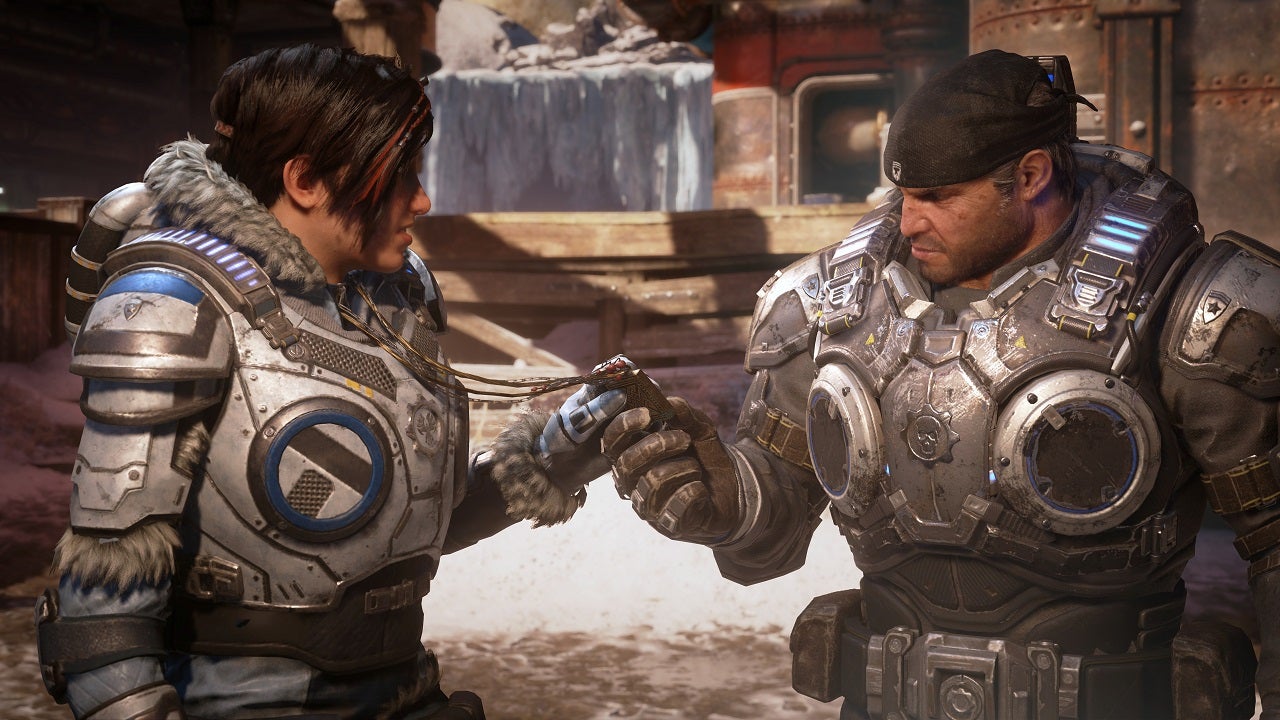 The Coalition's next entry in the Gears of War franchise, Gears 5, will not feature smoking or tobacco use of any kind after a successful lobby by non-profit organization Truth Initiative and a push from studio head Rod Fergusson.
Variety reports that Truth Initiative initially approached Turner Broadcasting, which operates ELeague, holds broadcasting rights, and has an upcoming Gears Summer Series Invitational this weekend (for which Truth Initiative is now a promotional partner). Turner then spoke to The Coalition about removing tobacco use from Gears 5 following its occasional presence in previous series titles.
Truth Initiative was founded in 1999 as one of the results of the Tobacco Master Settlement Agreement between US tobacco companies and the attorneys general of 46 states to recoup tobacco-related healthcare costs. Its stated goal is to "achieve a culture where all youth and young adults reject tobacco," an end it works toward primarily via various research initiatives as well as its Truth Campaign -- a media campaign targeting reducing teen smoking.
"In the midst of the pervasive reemergence of glamorized smoking imagery in pop culture, we commend [The Coalition] for taking smoking out of 'Gears 5' and ELeague for featuring this tobacco-free game during this weekend's competition," said Truth Initiative CEO Robin Koval. "We are hopeful that this decision will encourage other game developers and streaming tournaments to follow this lead and level up the gaming experience by going tobacco-free."
"I've seen firsthand the devastating impact of smoking," said The Coalition studio head Rod Fergusson. "It's always been important for me to not use smoking as a narrative device, which is why we made the conscious choice to avoid highlighting or glorifying smoking in 'Gears 5' and throughout the Gears of War Universe moving forward."
A representative of the game's publisher Xbox Game Studios noted that the decision was made explicitly by The Coalition.
Update July 13, 2019: On Twitter, Fergusson also clarified that he had "been against smoking from the beginning and have worked hard to not make it a part of our franchise."
We've clarified some of the language in the original story above to reflect Fergusson's role.