Trion Worlds confirms layoffs
An unconfirmed number of employees have been let go at the publisher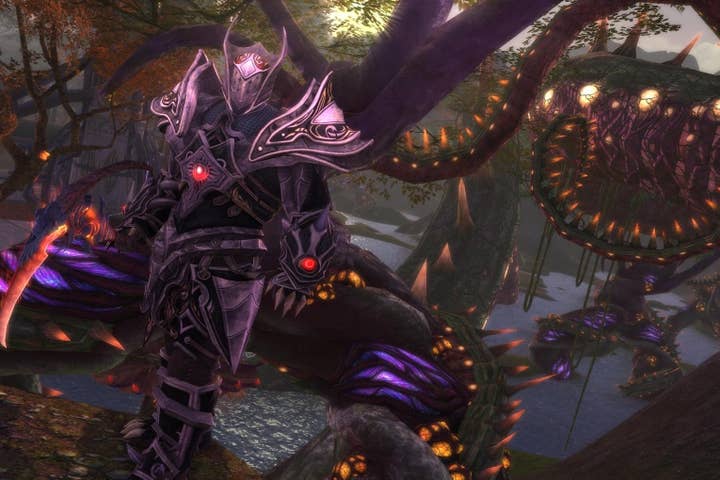 GamesIndustry International can confirm that online game publisher Trion World has laid off an undisclosed number of employees today. The news began circling on Twitter some time ago, with one tweet noting the firing of 30 people at Trion's San Francisco office. An affected source told Gamasutra that the layoffs were primarily at Trion's Rift development team.
"Trion Layoffs are happening. Not a good day. If anyone has a lead for a Sr. QA or Assistant Lead QA job, please let me know," commented Katie Biernacki, a customer service employee at mobile developer The Playforge.
"Layoffs at Trion @riftgame today. I managed to survive this time. Lots of really good people got let go though," added Trion Worlds senior engineer Toby Lael.
Trion Worlds later confirmed the layoffs, but declined to mention the number of employees affected.
"As a response to market conditions, product timelines and the natural evolution of our company, we have made some organizational changes, which include a workforce reduction. This was a difficult decision and we wish the best for those affected by these changes. At Trion, we remain focused on delivering top quality online game experiences, and are committed to supporting Rift and launching our highly anticipated new titles Defiance, Warface, and End of Nations in 2013," said Trion in an official statement sent to GamesIndustry International.
This follows last week's layoffs at Las Vegas-based studio Petroglyph, who was previously working on MMORTS End of Nations for Trion Worlds. Later that same day, Trion Worlds stepped in and decided to move End of Nations' development in-house.
"As End of Nations was reaching the pre-launch phase in its lifecycle, we officially brought the game development in house to Trion Worlds and will complete the development internally. Our team has been hard at work implementing many changes based on your feedback from the beta events. Keep checking back for more updates as we are looking forward to showing off some of the cool new things the team has been working on," said Trion in a statement on the End of Nations official forum.
GamesIndustry International hopes those affected by the layoffs at Trion Worlds and Petroglyph find new employment soon.