Trion launches DRM-free digital platform
Glyph will offer a wide variety of Trion and third-party games without imposing any DRM restrictions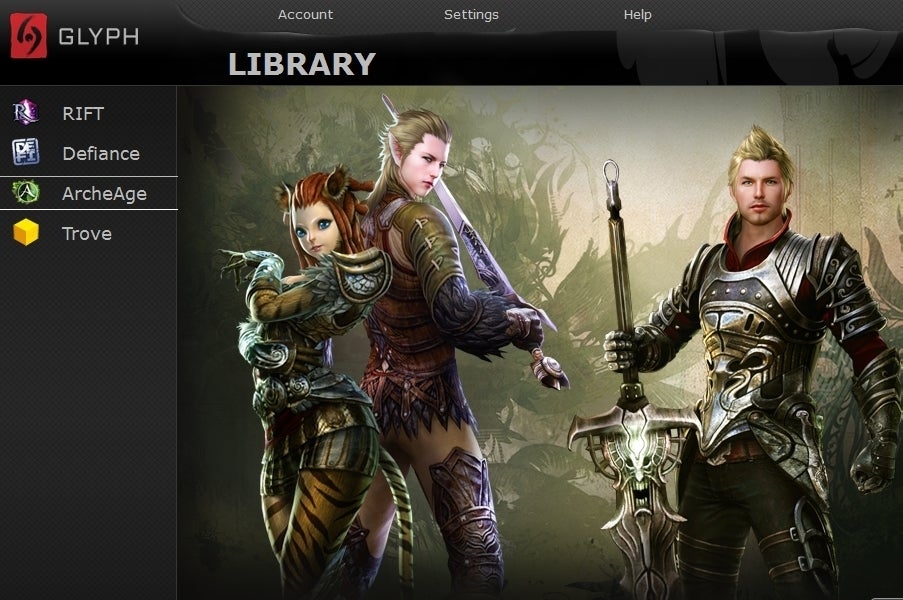 Online game publisher Trion Worlds (Rift, Defiance) has announced a new digital platform to offer a variety of games to its more than 10 million registered players. The new digital PC gaming hub is called Glyph, and the company intends to offer "a curated collection of quality games, including Trion titles as well as games from hand-picked partners."
Trion said that Glyph will be both player and developer friendly with the goal of helping developers better connect with the gaming audience. Additionally, given the criticism that many publishers have received for their DRM policies, Trion noted that all of its titles sold through Glyph "will be delivered free from the Digital Rights Management (DRM) utilities that cause so many problems for gamers, while single player games will not require an always-on connection in order to be played."
"In the past three years, we've reached more than 10 million gamers, supported 25 million transactions, and more than 50 million downloads have happened across our network," said Scott Hartsman, CEO of Trion Worlds. "This shows that we've got an audience of dedicated gamers along with the technology and tools to meet their appetites. We're interested in making it easier for our players to discover games and developers we want to support, while boosting visibility for those developers in the increasingly crowded world of PC digital gaming."
So far, Glyph has been signing "select developers" but the company expects to release with its full slate of launch partners some time after the Game Developers Conference. Developers interested in signing up to distribute games on Glyph can contact Trion at developer@glyph-games.com.