Tracy Fullerton to direct USC games program
Fullerton, who's been on the faculty at USC since 1999, will now act as the first ever director of the USC Games program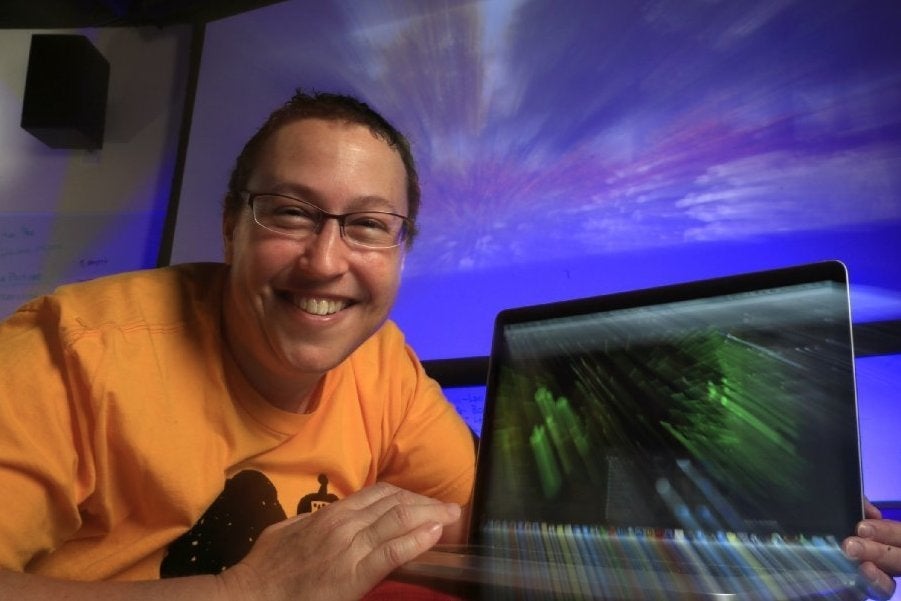 The University of Southern California has appointed its first-ever director of USC Games: Tracy Fullerton, a game designer and 15-year professor at USC. Fullerton, who's been serving as director of USC's Game Innovation Lab and as the chair of the USC Interactive Media & Games Division at the School of Cinematic Arts at USC, will oversee USC Games, which is a partnership between the Department of Computer Science at USC's Viterbi School of Engineering and the Interactive Media & Games Division.
"Tracy Fullerton is the perfect choice to lead USC Games," said Elizabeth M. Daley, the dean of the School of Cinematic Arts. "She is widely considered one of the world's most creative game designers. Her research and teaching treats game design as a collaborative endeavor that welcomes different approaches to creating games and gameplay experiences. The entire USC community will benefit from her leadership."
"I'm very excited to take on this new challenge in advancing USC's leadership in game education," said Fullerton. "Our programs have set the standard in this emerging field and now we are looking eagerly to define the next level."
USC is renowned for having students who've gone on to produce hits like Journey, The Unfinished Swan and The Misadventures of P.B. Winterbottom. Fullerton herself has been working on Walden, A Game, which is one of the first video game projects to be supported by a media arts grant from the National Endowment from the Arts. The game acts as a simulation of Henry David Thoreau's experience living at Walden Pond in Concord, Massachusetts, from 1845-1847.
Fullerton is aiming to bring more diversity into the games industry, and there's no better way to make that happen than by starting at the level of games education. "My next goal is to make sure we have diversity in more than just gender, which is really hard. Where are Hispanic game developers? Where are African American game developers? As a woman walking into a room of white dudes - geeks - there's always a sense of, 'Oh, do I belong here? Will I be able to get anything done? Or am I wasting my time?' Everyone who is not in the majority feels that way," she told the Los Angeles Times.
For more of Fullerton's thoughts on the future of games education, please read our exclusive game professors panel from last month.
Image credit: LA Times