Tomb Raider, Call of Duty vets form new studio
Toby Gard and Cory Davis assume co-creative director roles at the Tangentlemen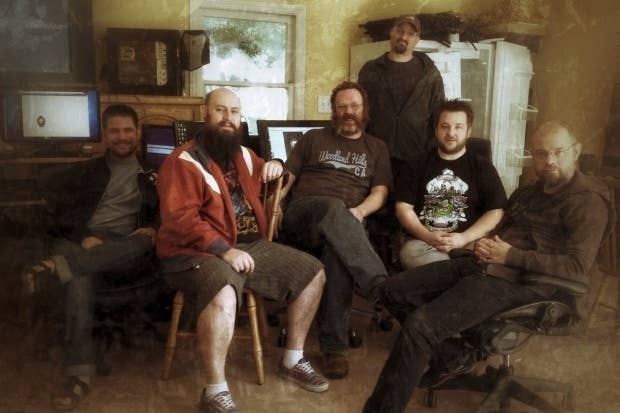 Tomb Raider creator Toby Gard and a team of veterans from the Call of Duty and Spec Ops franchises have founded a new studio.
The California-based collective is called The Tangentleman, and few indie start-ups can boast such a rich pedigree. Creative director duties are shared by Toby Gard, who designed the first Tomb Raider and went on to work for Crystal Dynamics, and Cory Davis, who worked at TimeGate Studios and Monolith before taking the role of creative director and lead designer of Yager's Spec Ops: The Line.
Rich Smith, the studio's art director, worked as a senior artist at both Infinity Ward and Respawn Entertainment, while the Tangentlemen's general manager and head of production, John Garcia-Shelton, worked on both the Medal of Honor and Call of Duty franchises.
The team came together on the development of Spark Unlimited's Yaiba: Ninja Gaiden Z and, once the product was shipped, decided to pursue their shared creative interests.
"The rocketing costs of AAA development led to a creative stagnation in games until the recent explosion of the indie scene," Gard said in a statement. "We have formed Tangentlemen to take some creative risks and trust our belief that there is an audience who want fun experiences that don't fall comfortably inside predefined marketing boxes."
"Our solutions are not what you'd expect," added Davis. "They're often weird, or even absurd, with strong gestures that challenge the status quo. Our games are extreme in their thematic, narrative, and mechanical design. I seriously can't wait to tell you exactly what we're up to right now."
The studio's first project - currently known as "Daedalus" - is in its concept phase, but the Tangentlemen describe it as an, "existential, surreal horror trip." More information will be released soon.