Titanfall, PS4 drive US game sales up 17% in April - NPD
EA's blockbuster continues to do well, but PS4 still outsold Xbox One for the fourth month in a row [UPDATE: Xbox One sells just 115k]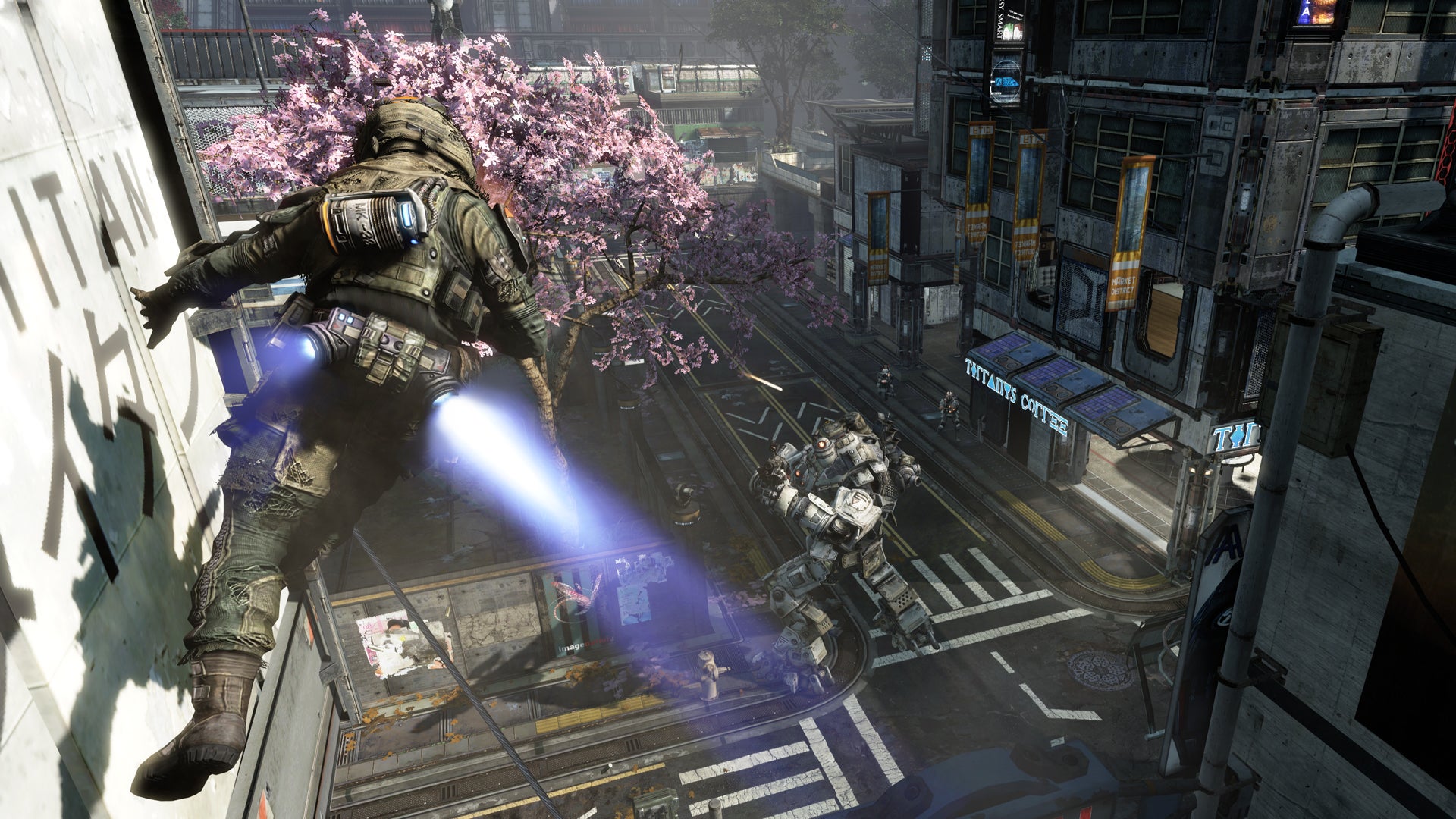 Following the March debut of Respawn's Titanfall, the Xbox One shooter topped the charts yet again in April, but software sales at US retail did decline 10 percent to $227.9 million for the month, according to the just released NPD report. Total industry sales climbed 17 percent to $580.3 million, in large part thanks to the continued momentum of next-gen hardware - hardware sales jumped 76 percent to $192.8 million while accessories also increased 21 percent to $159.7 million.
Although Titanfall no doubt helped Xbox One, similar to March it wasn't enough for Microsoft's console to outsell Sony's. NPD said that PS4 was the top-selling hardware for the fourth month in a row. The next-gen picture has been rosy all around. "Life to date, sales of PS4 and Xbox One hardware have more than doubled the combined sales of PS3 and 360 hardware through their first six months of sales," said NPD analyst Liam Callahan.
"PS4 software combined with Xbox One software sales are up over 40 percent compared to sales of the PS3 and Xbox 360 through their first six months. Wii U software sales were up over last year by over 80 percent," he continued.
Apart from Titanfall, Activision's Call of Duty: Ghosts also sold well, as did 2K Sports' NBA 2K14 and three different Lego titles. Check out the top ten listing below.

Update: While Sony has not revealed its PS4 sales figure for April, Microsoft noted in an email to media that Xbox One sold 115,000 units during the month. To put that in perspective, the nine-year-old Xbox 360 actually sold another 71,000 units in April. That said, Microsoft stressed that Xbox One has outpaced Xbox 360 sales by 76 percent in the first six months on the market.