Tiny Tina, WWE, next-gen GTA 5 beat Take-Two's expectations
Publisher's fourth-quarter and full-year revenues rise, but pandemic engagement boost continues to fade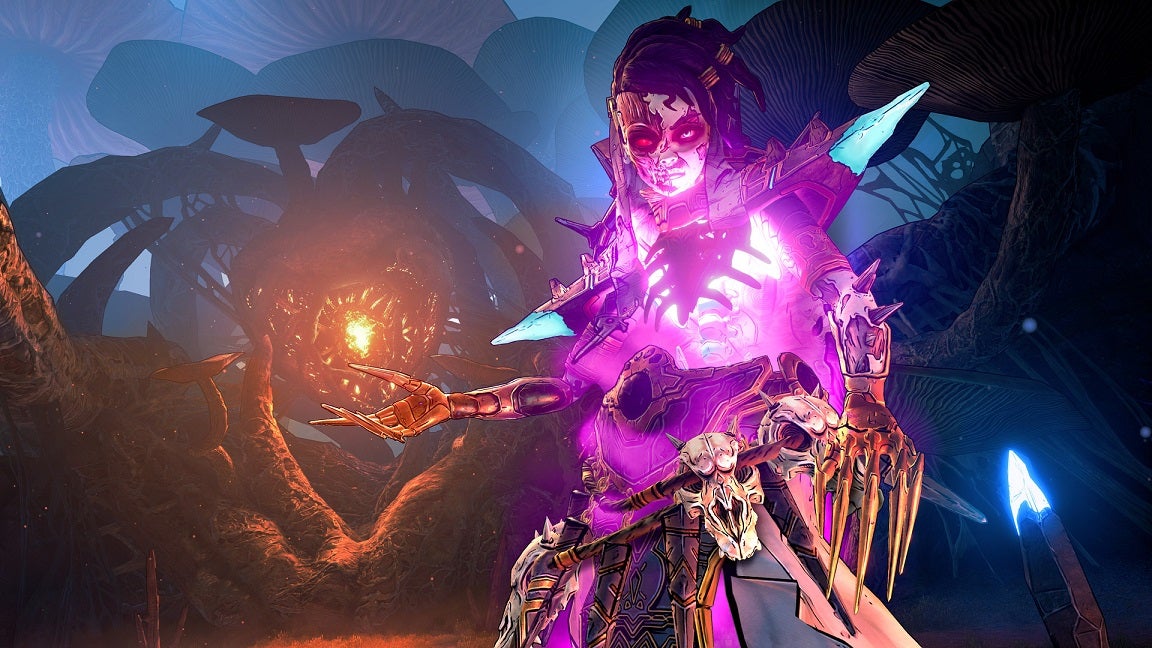 Take-Two today reported its fourth quarter and full-year financial results, showing top-line revenue growth and year-over-year net income declines for both spans.
For the fourth quarter, net revenues were up 11% to $930 million, while net income was down 49% to $111 million. Both results beat the publisher's guidance.
Additionally, Take-Two reported fourth quarter bookings up 8% to $846 million, which was within its guidance range.
The company noted that new releases WWE 2K22 and Tiny Tina's Wonderlands both exceeded its expectations for the quarter, as did Red Dead Redemption 2, which sold-in another 1 million during the quarter to reach a total of 44 million worldwide.
Take-Two didn't give specific figures for the other two games, but said WWE 2K22's sell-in over its first four weeks on sale was better than either WWE 2K19 or WWE 2K20, while Tiny Tina was "viewed as the best new franchise launch from 2K in several years," with nearly 30% of players being new to the Borderlands franchise.
The quarter also saw the digital release of Grand Theft Auto 5 on PlayStation 5 and Xbox Series X|S, which Take-Two EVP of finance Hannah Sage told GamesIndustry.biz also exceeded expectations.
Despite the hyped arrival on new platforms, Grand Theft Auto 5's lifetime-to-date sell-in was only up to 165 million units worldwide, growing at the same 5 million quarterly rate it has kept up since the start of the pandemic.
The company also said NBA 2K22 has sold-in 10 million copies to date, topping its predecessor in the process, if only narrowly. Last year, Take-Two reported NBA 2K21 had surpassed 10 million copies sold-in at its year-end financial report.
For the full year, Take-Two saw net revenues up 4% to $3.51 billion and net income down 29% to $418 million. Again, both numbers were above the most recent guidance it had given.
However, net bookings were down 4% to 3.4 billion, with recurrent consumer spending down 6%. The company noted that its engagement numbers were still higher than before the pandemic began, but "as the world began settling into a new normal, there was a moderation of the trends that benefitted our industry during the height of the pandemic."
The company also nailed down a date for the closure of its acquisition of Zynga, saying that if approvals go through as expected, it should become final May 23.
While that means the following numbers could be outdated next week, Take-Two provided its outlook for the current fiscal year without including the possible impact of the Zynga acquisition.
For the current year, Take-Two expects to post record net bookings between $3.75 billion and $3.85 billion, with the largest contributions coming from NBA 2K, Grand Theft Auto Online and Grand Theft Auto 5, Red Dead Redemption 2 and Red Dead Online, Tiny Tina's Wonderlands, Midnight Suns, and PGA Tour 2K23.
It also projects revenues between $3.67 billion and $3.77 billion, with net income between $223 million and $252 million.
While Rockstar has said it is working on a new Grand Theft Auto game, that doesn't appear to be on this year's release calendar. Take-Two said it expects to release six "immersive core games" during the year: The Quarry, Midnight Suns, Kerbal Space Program 2, and 2K Sports' NBA, WWE, and PGA Tour titles.