Tim Sweeney is still mad at Microsoft
"They can change the rules of the game at any time"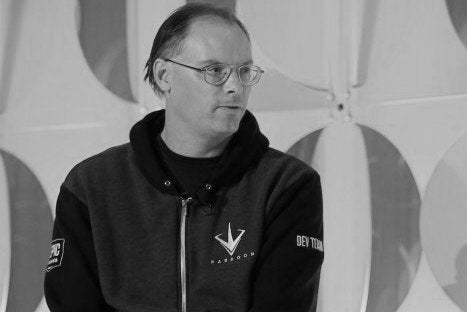 Epic Games co-founder Tim Sweeney reiterated his concerns about Microsoft's Universal Windows Platform at the GamesBeat Summit yesterday, using his time on stage to warn of the dangers of the company's approach.
"Nobody is adopting UWP except the small group of developers Microsoft is paying to do so," he pointed out.
Microsoft tried to address some of his very public concerns at Build last month, but Sweeney dismissed those comments as "propaganda" during his talk.
"On stage Phil Spencer said that Xbox is an open platform, which surprises me because you have to get your game concept approved before you can start developing it and then you have to get every update approved and Microsoft has absolute control. And guess what? You don't know who your customers are. They sell it through their store and it's not your platform. I think they're just in propaganda mode at that point."
He said developers needed to defend their businesses and that direct relationship with customers. He said many developers don't want to speak out and take on Microsoft and for others used the analogy of slowly boiling an amphibian.
"If you throw a frog in boiling water, he'll just hop out. But if you put him in warm water and you slowly ramp up the temperature, he will not notice and he'll be boiled. But a lot of frogs in the industry have already been boiled. Look at Facebook: Every company moved their brand presence to Facebook, sending out messages for their customers to receive. Now, you have to pay to send out your messages to people who chose to follow you. A boiling frog," he declared.
"Microsoft has given itself the ability to force dash updates without your authorisation. It will just update itself and you can't do anything about it. They can change the rules of the game at any time."