Tim Schafer offers top five tips for Kickstarter success
Double Fine believes Kickstarter success can be repeated by others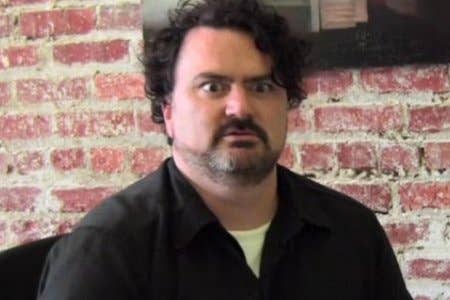 The continued discussion of Kickstarter and the role of crowd-funding has many studios looking into alternative options over the traditional publishing model, and Double Fine's Tim Schafer believes that his studio's success is not a one-hit wonder. While the team did manage to rack up a staggering $3.3 million to fund a game they originally only wanted $400,000 for, Schafer believes that so long as the pitch and the product are profound, other studios will be able to keep the funding pool open.
"I definitely think it can be done again," said Schafer in a private Q&A session with IndieDB, on which he outlined his five pitch tips for Kickstarter success.
Schafer goes on to reflect about the power of their project, and how creating a wondrous adventure for the fans is paramount to getting funded. Schafer says that his success came from instilling the idea that the game had to be made, that his team was the only team that could do it, and that it had to be made in a specific way.
Schafer added that "For fans of adventure games, this is a chance to prove that there is still a large demand out there for a unique medium that inspired so many of us."
This title is therefore an "adventure game for adventure fans, funded by adventure fans, developed by adventure fans."
Provided a studio can show that it's filling a void, and can portray the virtues of getting the game made, a shot at $3 million is not all that out of the question. Wasteland 2's Brian Fargo recently closed up his Kickstarter, generating just over $2.9 million in 32 days.