Tim Schafer heads up new wave of VPs for SpecialEffect
UK charity also secures Tom Watson, Andy Payne, Jo Twist, Richard Wilson, Kate Russell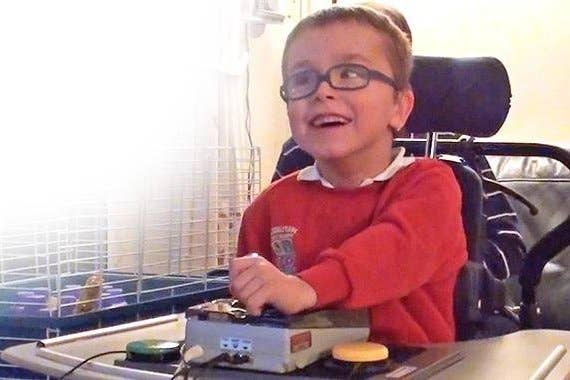 UK charity SpecialEffect, which creates bespoke gaming equipment and interfaces for the severely disabled, has announced the appointment of a new wave of vice presidents, including Double Fine CEO Tim Schafer.
"I am amazed and inspired by the great work that SpecialEffect does every day," said Schafer. "I have always believed video games have the power not just to entertain, but really reach and connect. Thanks to SpecialEffect, they are able to connect even more people."
Alongside Schafer, the new appointments include UK Labour MP and long time gaming advocate Tom Watson, Mastertronic CEO and UKIE Chair Andy Payne, BBC technology journalist and author Kate Russell and the CEOs of UK industry trade bodies UKIE and TIGA, Jo Twist and Richard Wilson. The new VPs will help to spread the word of the charity's work as well as assisting with fundraising and industry connections. The new team joins an already impressive board of VPs including Mile Jacobsen, Rupert Loman, Johnny Minkley, Paul Wedgwood and Kirsty Payne.
"As someone who spent six years bringing up a severely disabled child, when you've found something that makes them feel included, it's a magic moment. What Mick and his team do is provide magic moments all the time."

David cameron, UK Prime Minister
SpecialEffect's work has touched hundreds of disadvantaged lives since its inception in 2007, bringing the liberation, enjoyment and social interaction of gaming to people with conditions including injury-related disabilities, cerebral palsy and near full-body paralysis. UK prime minister David Cameron, who spent six years raising his severely disabled son before his tragically early death, has praised the organisation personally for the inclusivity it brings to the life of so many marginalised people.
SpecialEffect charges nothing for the help it provides and relies entirely on the donations of the generous. If there's something which you believe you might be able to do to help, be it a donation of time or money, or even just letting others know about the amazing work being done by founder Dr Mick Donegan and his team, then please do let them know.