Tiger Woods, UFC, and Star Wars missing EA's fiscal 2014
EA launching 11 major titles over fiscal year 2014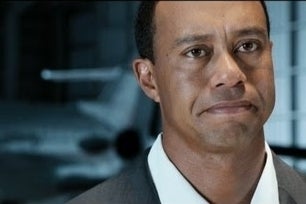 Alongside its fiscal earnings release, Electronic Arts announced that it would be publishing 11 "major titles" for consoles and PC over the next year, with another 15 mobile titles planned for Android and iOS. Those 11 titles include most of the EA Sports lineup, Battlefield 4, a new Need for Speed, Command and Conquer, and The Sims 4. These titles are planned for release in fiscal year 2014, ending on March 31, 2014.
"In Fiscal 14, we will release 11 major titles across consoles and on the PC. This includes our core sports titles - Madden, FIFA, FIFA Manager, NBA Live, NHL, and NCAA Football, as well as Need for Speed, Battlefield, Command and Conquer, and from our partners at Insomniac, Fuse. And as we announced yesterday on EA's blog, we will publish The Sims 4 on PC in early 2014," said EA Labels president Frank Gibeau during the earnings call.
EA confirmed to Joystiq that Tiger Woods PGA Tour and the recently acquired UFC license would not see games during the fiscal year. In regards to the Star Wars titles coming from the recent deal with Disney, EA executive chairman Larry Probst said that no Star Wars titles would be shipping in the current fiscal year. EA will still factor in expenses related to the development of those games into its fiscal year.
New titles from Bioware, DICE, and EA Sports will be shown off at E3 2013. Most of EA's future titles will be powered by DICE's Frostbite 3 engine, including Battlefield 4, Command and Conquer, and Dragon Age 3. The exception will be the EA Sports games, which will have a brand-new engine for next generation.
"I also want to call out a big accomplishment by the teams that built the development engines for our next generation of games -- Frostbite 3 engineered at DICE, and a brand new engine from EA Sports. These world class tech stacks are powering all of our development on the new systems," said Gibeau.
"This isn't a vision - these engines are fully functional right now and powering the games you'll see at E3 in June. You'll hear more about Frostbite 3 and our new sports engine at our E3 Investor Breakfast in June.