Tickets on sale for the EGX Rezzed Industry Party and GI 100 drinks reception
Come along and celebrate the 100 most influential women in the British games industry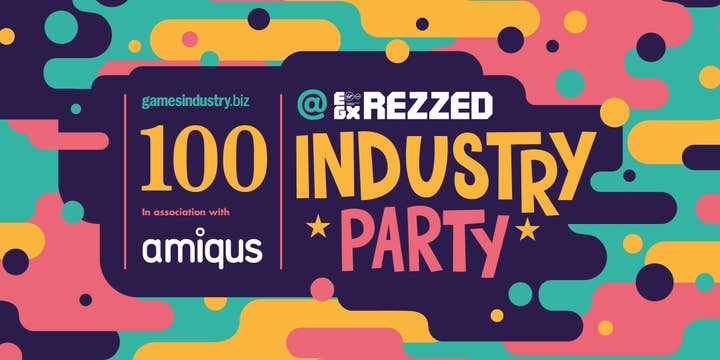 Tickets are on sale now for the EGX Rezzed Industry Party.
The Party kicks off at 18:00 on Friday, April 5th. However, for an extra £5, you can come along 90 minutes earlier and celebrate with the GamesIndustry.biz 100 winners.
This year's GamesIndustry.biz 100, sponsored by Amiqus, will highlight the 100 most influential women in the British games industry. Already a record number of people have been put forward, with close to 500 nomination emails. Nominations end today.
GamesIndustry.biz 100 winners will be notified before the event and will eligible for a free ticket to the party.
Entry is strictly limited. The event includes a free bar and lots of industry pals. It takes place at the Skylight Bar, which is attached to the EGX Rezzed venue at Tobacco Docks, London.
EGX Rezzed tickets DO NOT include entry to the party. So make sure to book your tickets now.
GamesIndustry.biz will be having a significant presence once again at EGX, with the return of our Meet The Indies event, plus the GamesIndustry.biz Career Fair, alongside our GI 100.