THQ's Rubin fires back over San Diego rumours
Calls accusations of burying news "a conspiracy theory"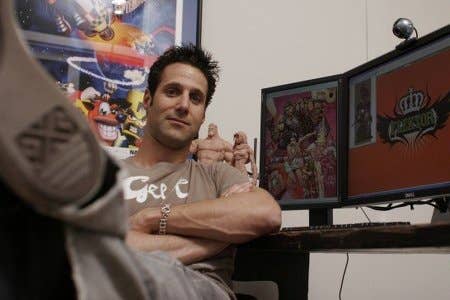 THQ's new president Jason Rubin has spoken out over accusations that the company used E3 to bury news of the closure of its San Diego studio.
"It's a conspiracy theory to think we were trying to bury the news in E3," he told IGN.
"You can flip that and and ask what was the best time for the UFC and EA to announce their new partnership? Obviously, E3. It's simply not the case that we tried to bury it at E3."
THQ's San Diego studio, which worked on the UFC franchise, was confirmed as closed yesterday.
"It is an extremely painful thing to have to lay someone off, especially in this economy. We did right by them. We did much more than was required by California law to help them and we are actively seeking something for them to do and we have set up a situation so that they have the best possible chance of finding something to do, but this was a necessary thing for THQ."
He said the cuts were essential to THQ's moving forward as a publisher, and apologised to those that had been affected.
"I think at this point, as far as development goes and as far as teams go we are the perfect size to go forward."