THQ slashes sales expectations by $20m following Saints Row delay
Enter the Dominatrix will become part of full-priced game but not due this year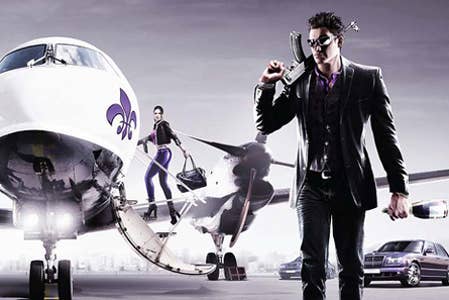 Struggling publisher THQ has warned that it expects a $20 million reduction in net sales for the 2013 fiscal year after deciding to delay the release of new Saint's Row content.
Enter the Dominatrix was originally planned as downloadable DLC for Saint's Row The Third, but now will be upgraded to become part of a "full-price, full-length" game to be released at a later date.
THQ's new president Jason Rubin claimed that developer Volition has been offered "more time, more resources and a broader scope for the project" which was originally due this year.
In a recent interview with GamesIndustry International Rubin admitted that "the reason that THQ is here is because Saints Row is really successful," so any delay to more content is likely to worry the investment community, already showing little faith in a company that's struggling to remain listed by the NASDAQ.
For the fiscal 2012 year THQ suffered a loss of $240 million from sales of $830 million.