THQ full-year losses hit $240 million
Despite a 44 percent increase in digital sales for the fourth quarter, THQ gets hit hard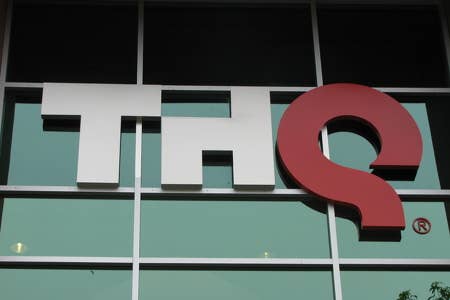 THQ today announced its earnings report for the fiscal fourth quarter and full year ended on March 31, 2012. For the fourth quarter, total sales came to $184.2 million (£115.2 million), up from $124.2 million (£77.7 million) year-over-year. Net losses also grew to $53.2 million (£33.3 million) from a total of $44.1 million (£27.6 million) last year.
For the full fiscal year, total sales rose to $830.8 million (£519.4 million), versus 2011's total take of $665.3 million (£416 million). Despite higher total sales, the publisher still suffered a net loss of $239.9 million (£150 million), a rise from net losses of $136.1 million (£85.1 million) the previous year.
In the win category, digital revenue for the fourth quarter came to $18 million (£11.3 million), 44 percent higher than the fourth quarter of 2011. THQ also saw Saints Row: The Third ship more than 4.25 million units to date, totaling more than 11 million units for the franchise globally. WWE 12 shipped more than 2.2 million units since its launch in November of 2011. UFC Undisputed 3 has shipped 1.4 million units since its February 2012 launch date.
"We exceeded our initial fourth quarter guidance for net sales, earnings and cash position, driven by high quality core games with a significant digital component, which is the blueprint for our future," said THQ President and CEO Brian Farrell. "We have made significant changes to our business, and are on track to execute our strategy of delivering quality connected core gaming experiences, beginning with the sequel to the award-winning Darksiders in August."
The company's business realignment plan included dropping hardware and software development for the uDraw GameTablet, and THQ is still looking to sell the remaining uDraw inventory this fiscal year.
For fiscal 2013, key titles include Darksiders II, the Saints Row: The Third standalone extension Enter the Dominatrix, the recently-announced Company of Heroes 2, Metro: Last Light, South Park: The Game, and the annual WWE title.
[Image via BoLS.net]