This War of Mine: Five years later
Publishing director Paweł Feldman on how 11 bit Studios managed the game's life-cycle and ensured steady sales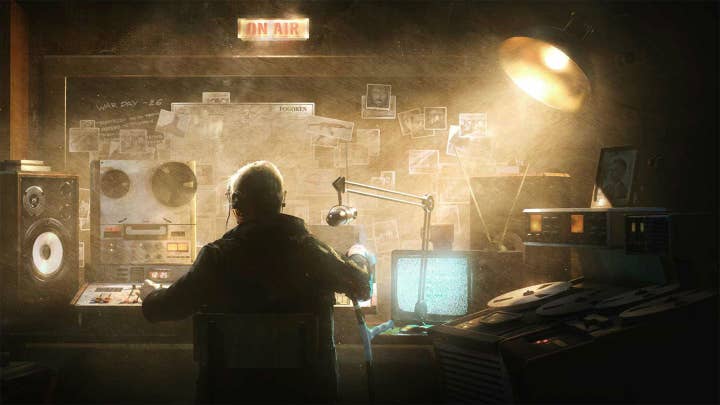 This War of Mine was released for Windows, OSX in November 2014, so this November will mark the end of its fifth year on the market. Despite that, This War of Mine generated more revenue in Q1 2019 than in Q1 2018.
Of course, the first year after the launch is always crucial. This War of Mine proved the point. During those 12 months, we sold about 700,000 copies of the game -- to date, the biggest annual number. On the other hand, we managed to do what was believed not possible for indies; keeping the sales steady despite being on the market for a long time.
This War of Mine's first year on Steam brought in 24% of its user base. From that point it grew every year, which helped to keep sales at a steady rate. In the years 2014 to 2018, between the launches of This War of Mine and Frostpunk, 11 bit Studios earned more than €6 million. The biggest part of that came from This War of Mine.
Adding layers to the product
"We managed to do what was believed not possible for indies; keeping the sales steady despite being on the market for a long time"
During that time we have sought new audiences constantly. We launched the game on five new systems: PlayStation 4, Xbox One, Nintendo Switch, iOS and Android. Such migration is normal, but in our case those were not mere ports.
This War of Mine was expanded with every edition. Mobiles were all about touch controls, consoles got the 'The Little Ones' expansion, which later came out on PC. For Nintendo Switch, This War of Mine was released as a Complete Edition, containing the game, DLC, and a Season Pass with Stories episodes.
You also want to hit each platform's specified customers habits. For example, the first Stories episode launched on iOS and Android as a standalone product that doesn't require the base game. That's because users on these platforms might want to try the experience but also don't want to pay a full price for the main product. They're used to the lower price-points of smaller mobile titles.
It's like adding another retail layer to the franchise, but it's crucial to be on new platforms like Nintendo Switch and think outside the box. The This War of Mine board game was also a huge success.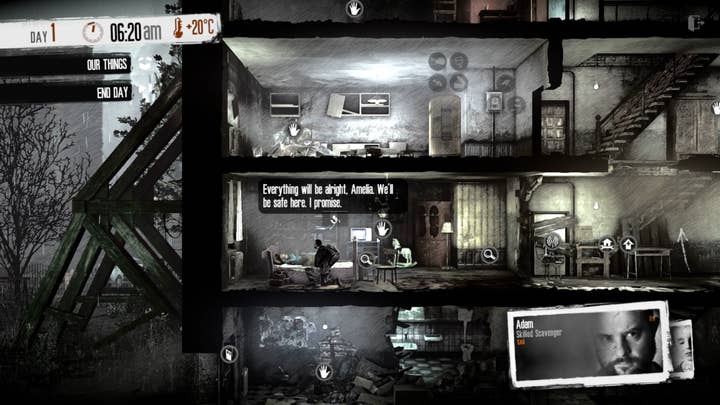 Marketing-wise design
The Stories episodes are an interesting case. After all these years we still have a team of developers dedicated to This War of Mine, and they felt they wanted to try a more story-focused approach. That idea evolved into three narrative-driven episodes that would be a fresh experience for This of War Mine's longtime fans.
We expanded the IP in a creative way, but also took marketing needs into consideration when designing the DLC. Shorter, meaningful stories focused on particular topics allowed us to divide the content into three episodes, which could hit shelves as separate products but also as a Season Pass bundle. We didn't have any kind of Season Pass till then and, yep, it's another retail layer.
"China contributed 1% of revenues for This War of Mine in year one. In 2018, almost 25% of revenues came from there"
Of course, balancing between paid and free content is another trick. We gave our community plenty of reasons to be with us with things like the Anniversary Edition -- available for free, and containing new locations, new civilians and a new ending scenario.
Last but not least, maintaining a dev team dedicated to the product means we could constantly react to feedback with patches and hot-fixes. Thanks to that kind of ongoing development potential, new customers, and people who wishlisted your product see that it hasn't been abandoned -- that makes the buying decision easier to make.
Who still doesn't have your game?
Reaching people who still don't have your game is all about taking new opportunities. You want to be on the virtual shelves of every retailer and be featured in subscription services. Owners of those services will give you additional visibility while marketing their monthly offers.
Having your game on Origin Access, Humble Monthly or Humble Bundle, and Discord Nitro doesn't mean you're cannibalising the product. Not every gamer uses multiple services. Some of them simply don't know about your game being on Steam because they even don't have a Steam account.
"This War of Mine's lifespan shows it's not true that indie games are selling only during their first year"
Secondly, adapt your game to best fit the given market needs. For most developers China looked like a big opportunity, and we decided to take it on full-scale. This War of Mine was available in China from day one, but the Chinese language was added in February 2016 -- almost 18 months later. Thanks to localisation, and other marketing activities like events presence and media relations, we managed to raise the sales in the region significantly. In the first year, China contributed 1% of overall revenues for This War of Mine. In 2018, almost 25% of revenues came from there.
People like to test the game before diving into their wallets. A free weekend on Steam is another splendid opportunity. We've had free weekends for several titles and observed not only a lot of incoming customers, but also people that bought the game earlier coming back to it, and often buying some DLC in addition. Plus, free weekends always catch the attention of the media, and it's a pure benefit for the recognition of your games.
Don't cut your lifespan
It isn't secret knowledge that most gamers hunt for price drops. Sales are probably as old as trade itself, and in our market they are also evergreen.
What is most interesting is that, during This War of Mine sales, about a third of buyers decide to go straight for the bundles; they bought Complete Edition with all the DLC, or a double-pack with Frostpunk. And that's great to know, since DLC sales are still a bit of mystery -- even ingenious things like the Steam Spy can't track them down. But when players see a really fair deal they tend to spend more. Trusted community members can also help during sales. Encouraging livestreams to happen while your game is discounted can push you onto Steam's main page for another portion of visibility.
But don't think in terms of a "one-off jackpot" -- This War of Mine's market lifespan shows it's not true that indie games are selling only during their first year. You don't want to rush with high discounts and devalue your game. Once you go with a high price cut, there is no turning back both in the eyes of your fanbase and partners.