Third time on top for Ghost Recon: Future Soldier
Only one new entry, Game Of Thrones, in UK top 40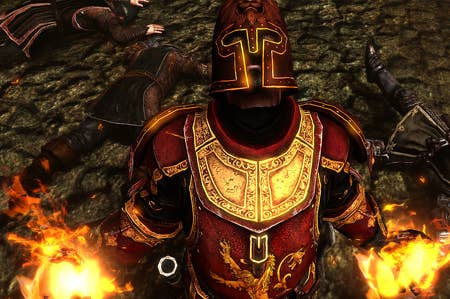 Just one new entry in the top 20 and no movement in the top three meant a third week on top for Tom Clancy's Ghost Recon: Future Soldier in the UK software charts.
Only two other 2012 releases, FIFA 12 and FIFA Street, have managed three weeks in a row at the top.
Max Payne 3 stayed at 2 despite close competition from FIFA 12, which had to make do with 3. Game Of Thrones made its debut at 6, and the Focus Home Interactive/Koch title wasn't just the only new entry in the top 20, but the top 40 too.
Further down the charts Diablo III shot back into the charts at 22 after retailers stocked their shelves, and special promotions saw Wii Fit Plus back in the charts at 31.
All chart data is courtesy of GfK Chart-Track.
| Last Week | This Week | Title |
| --- | --- | --- |
| 1 | 1 | Tom Clancy's Ghost Recon: Future Soldier |
| 2 | 2 | Max Payne 3 |
| 3 | 3 | FIFA 12 |
| 8 | 4 | Battlefield 3 |
| 6 | 5 | Sniper Elite V2 |
| New entry | 6 | Game Of Thrones |
| 5 | 7 | Call Of Duty: Modern Warfare 3 |
| 9 | 8 | FIFA Street |
| 11 | 9 | Mario & Sonic London 2012 Olympic Games |
| 7 | 10 | Dirt Showdown |
| 16 | 11 | Assassin's Creed: Revelations |
| 4 | 12 | Dragon's Dogma |
| 13 | 13 | Mass Effect 3 |
| 14 | 14 | Call of Duty: Black Ops |
| 10 | 15 | Prototype 2 |
| Re-entry | 16 | Skylanders: Spyro's Adventure |
| Re-entry | 17 | Tiger Woods PGA Tour 13 |
| Re-entry | 18 | Saints Row: The Third |
| Re-entry | 19 | Just Dance 3 |
| Re-entry | 20 | Gran Turismo 5 |