The9 locks down Cross Fire 2
Publisher signs $500 million-deal for five-year Chinese exclusivity window on sequel to Smilegate's $1 billion free-to-play shooter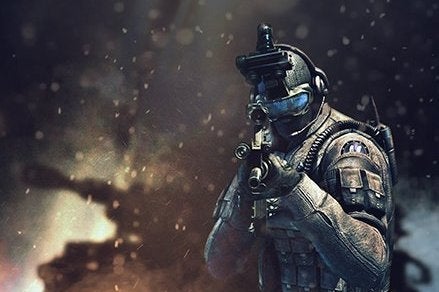 The9 Limited has snagged the licensing rights for the sequel to Tencent's hit free-to-play shooter Cross Fire. The company today announced that its joint venture with Qihoo 360 Technology Co., Oriental Shiny Star Limited, has reached a deal with Cross Fire developer Smilegate that will give it exclusive publishing and operation rights in mainland China to the Korean studio's upcoming Cross Fire 2.
Oriental Shiny Star will have that exclusivity for five years, but those rights will come at a steep cost. The company has agreed to pay $50 million to Smilegate at the outset, and up to $450 million on top of that for royalty payments and bonuses upon reaching development and operational milestones.
Smilegate bills Cross Fire as the "most played FPS in the world," with 500 million players worldwide and a record of over 6 million concurrent players. In 2013, research firm SuperData pegged it as the highest grossing online game of the year, bringing in $957 million worldwide, more than $300 million ahead of second place League of Legends. Cross Fire debuted in 2007.