The Write Stuff: Narrative and the Arvon Foundation
The course training the next generation of game writers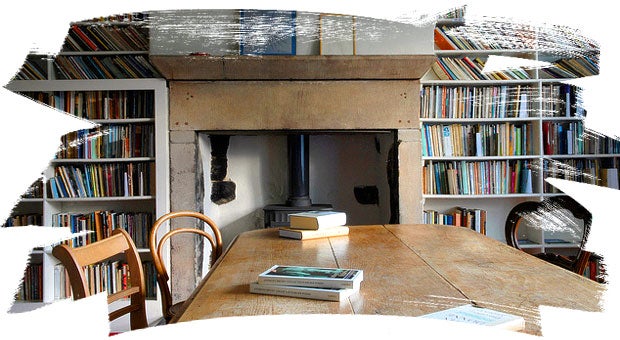 Education doesn't have to finish with a cap and a gown, and as awareness of the games industry grows, so do the number of educational opportunities based around its disciplines. The Arvon Foundation offers just one of those opportunities.
The Foundation's newly accredited Writing For Games course hopes to give more traditional writers a better understanding of development and interactive narratives, and help those already working within games to sharpen their skills.
"I don't want to say that it's a vocational course, but it's certainly something that seems to inspire people," says David Varela, course tutor. His background includes work with Mind Candy, nDreams, Six to Start, and PlayStation.
"At the moment there's just so little in terms of formalised education in this area that I think it equips people about as well as anything else to be a writer in games."
Rhianna Pratchett, who will be appearing as a guest speaker on this year's course, was also enthusiastic about the benefits it offers.
"Writing for games is quite different to writing for other entertainment mediums, so there's a fair bit of confusion out there about what games writers do and how they do it. Therefore educating potential games writers about the (often rocky) road ahead via courses like Arvon can be very valuable," she points out.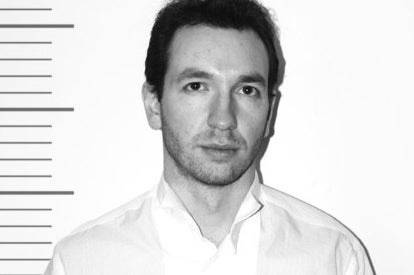 "Having more writers coming in who have a genuine understanding and appreciation of games will never be a bad thing. It's vital that we foster our own writing talent, who truly understand the medium they're working for, rather than assuming that film/TV/Hollywood talent can solve our problems."
The course is in its third year is a residential curriculum taking place at Lumb Bank, the former home of poet Ted Hughes. Along with Varela and Pratchett, students will also get to work with Steven Hall, best known as a novelist thanks to the award-winning The Raw Shark Texts, but also lead writer on Crysis 3 and Ryse: Son of Rome.
"Lots of the challenges in writing games writing are unique to the medium," he tells me. "One of the first things I learned - blowing up a city, an alien invasion, these things are relatively easy in a AAA game, but having two people in a room talking to each other, that's much trickier, and much more expensive.
"So, we'll be looking at and working with those sorts of issues, and also looking at how story can adapt to development changes and still stay strong, and even reverse-engineering narrative onto existing gameplay - basically all the backwards, forwards and sideways thinking the games writer needs in their toolkit to make story work."
Hall has always loved games, but that's not the case for all of the students attending. One of the biggest challenges can be explaining to people just what can be done in the medium.
"A large part of what we're teaching people is to get an idea of what is possible and the breadth of stories that you can tell using games" says Varela.
"We want to give people a sense of what is possible in games, especially as they're coming from outside the games industry and coming to it for the first time, they have a very narrow view of what games can be. It's not all about shooting people in the head, it's not all about jigsaw puzzles or hidden object games, you can tell really emotional stories and get across very complex messages. Lots of people are surprised when they see something like Papers, Please which has a very strong political message."
"Any members of the games industry, freelance or full time, can get a 50 per cent subsidy on the fees"
Some of the other titles Varela introduces students to are The Last Of Us, games from Italian flash developer Molleindustria and Werewolf, which isn't strictly a videogame but does exemplify some key game mechanics.
In the previous two years of the course the audience has been varied, aged from 16-60 and from enthusiastic amateurs to well established writers. Now those in the industry can now enjoy reduced fees, thanks to accreditation from Creative Skillset.
"Any members of the games industry, freelance or full time, can get a 50 per cent subsidy on the fees. I think that's going to encourage a lot more applicants from the games industry to come along and brush up their narrative skills, rather than having novelists coming over and trying to find out more about how games work."
Pratchett also wants the students to understand that writing for games is different to writing alone at a desk, and that they'll be working as part of a team.
"The need to be flexible and deal with multiple iterations. To not be too scared or precious about rewriting, but at the same time come to know what battles are worth fighting for," she says.
" Ideally to gain a bit of experience, or at least an understanding, of games design so they can understand the position and values of others in the team."
Of course it isn't just the games that vary, unlike with novels or poems the medium of games changes everyday thanks to technical advances. Varela emphasises the importance of keeping informed and creating a "toolkit" for his students that applies to every possible platform.
"Some principles remain the same across all of these different media, principles about interactivity and giving the player agency, using game mechanics to tell story, these are all things that are common to most games."
And what of the students that complete the course? Gavin Inglis completed the first course and has since gone on to write for Six To Start's Zombies, Run!
"Some principles remain the same across all of these different media, principles about interactivity and giving the player agency, using game mechanics to tell story"
"Perhaps the most valuable time was the short session alone with each tutor. Rather than comment on my writing, they looked at my situation and gave specific career advice. Each said something useful which has stayed with me to this day," he says. During his time with Arvon he worked with Varela and Naomi Alderman.
"The Writing for Games course was fun from start to finish. I had a sense of being among 'my people' which is not always true of literary events. I'm still in touch with some of them. I made my first professional sale in the industry thereafter, and while it wasn't all down to this one course, it certainly helped me focus and target. Oh yeah, and we played a LOT of Werewolf."
The course is five days long and this year starts on September 22. More information about it can be found at Arvon, and more information on Creative Skillset funding here.